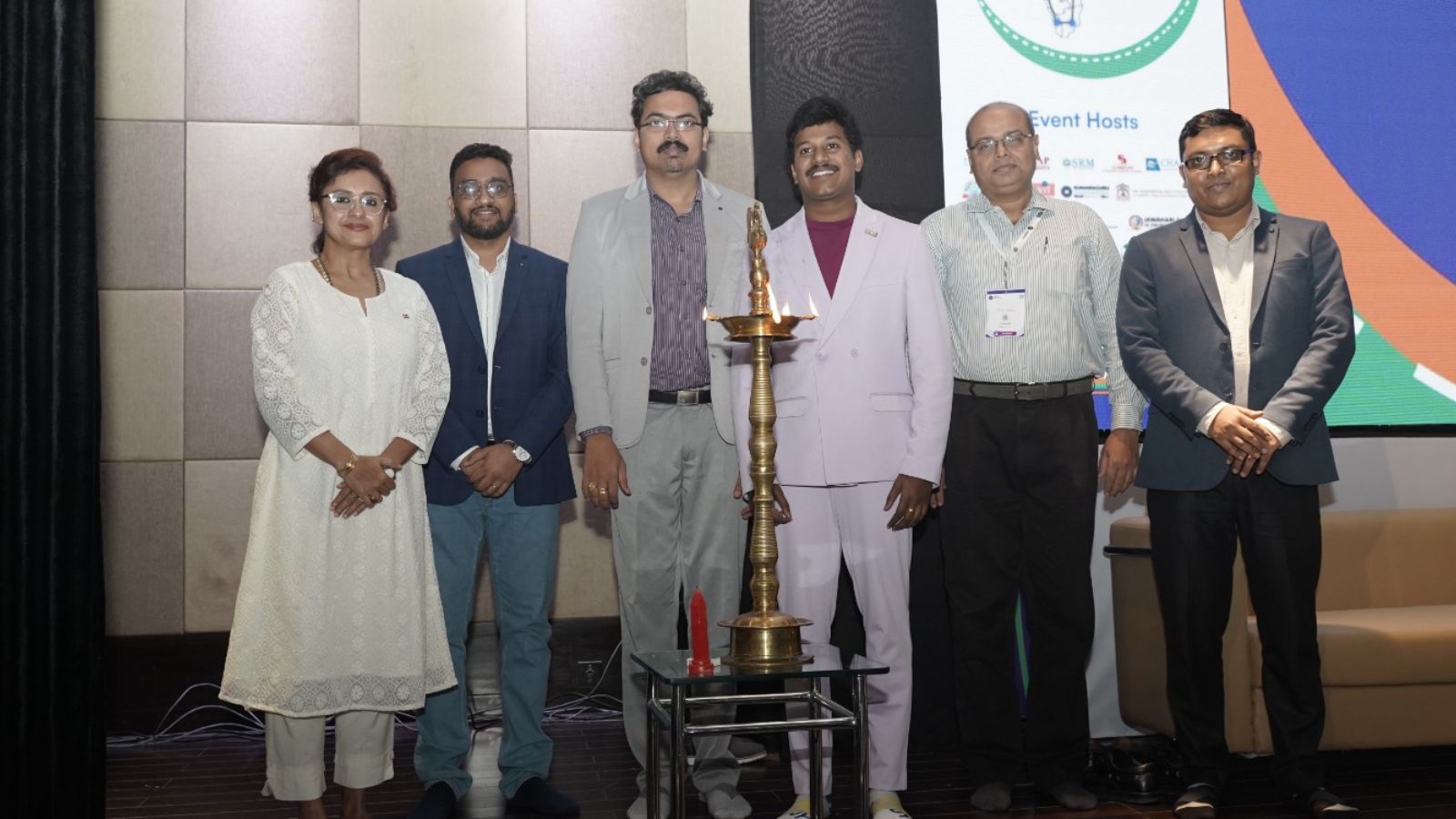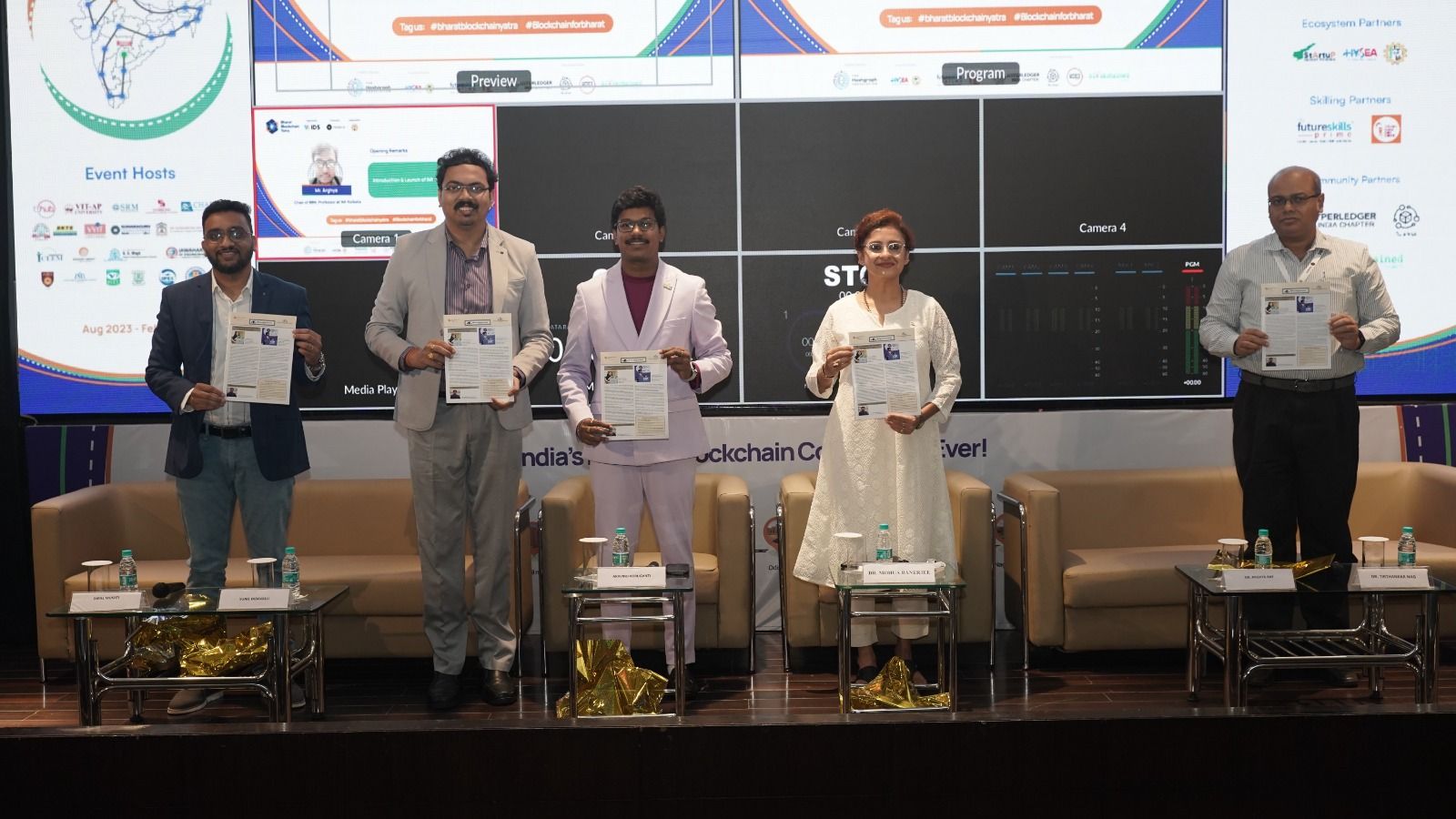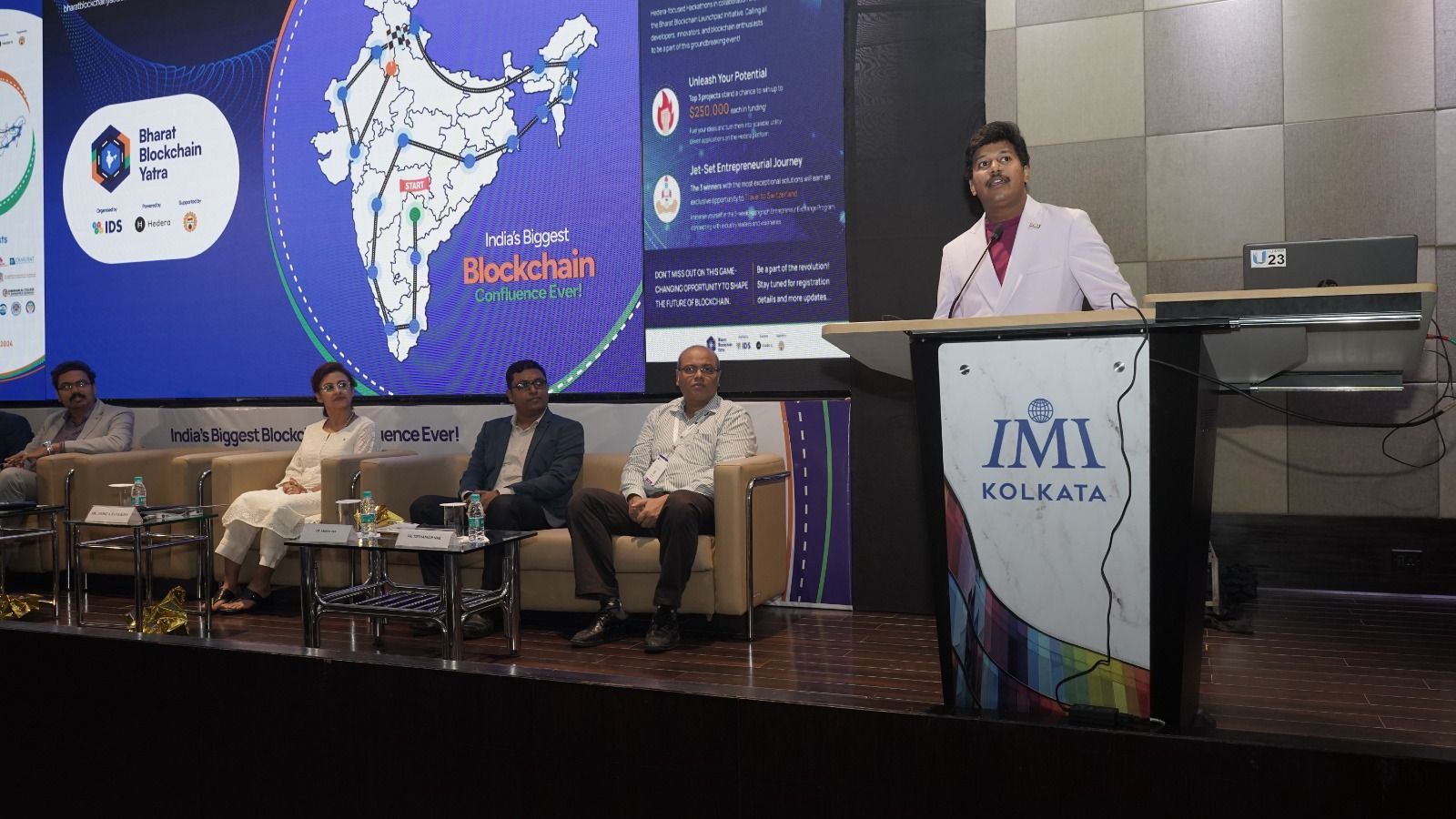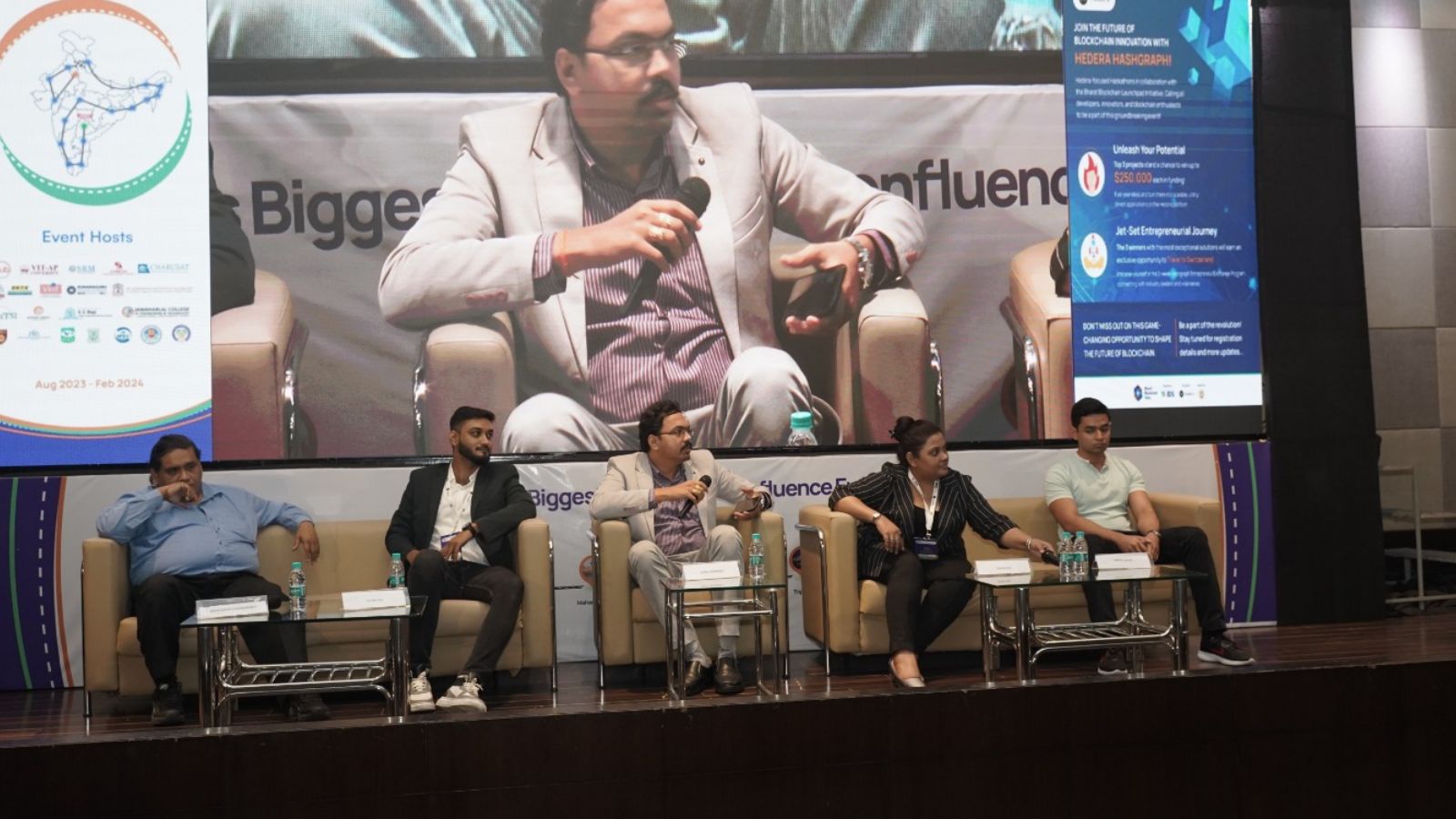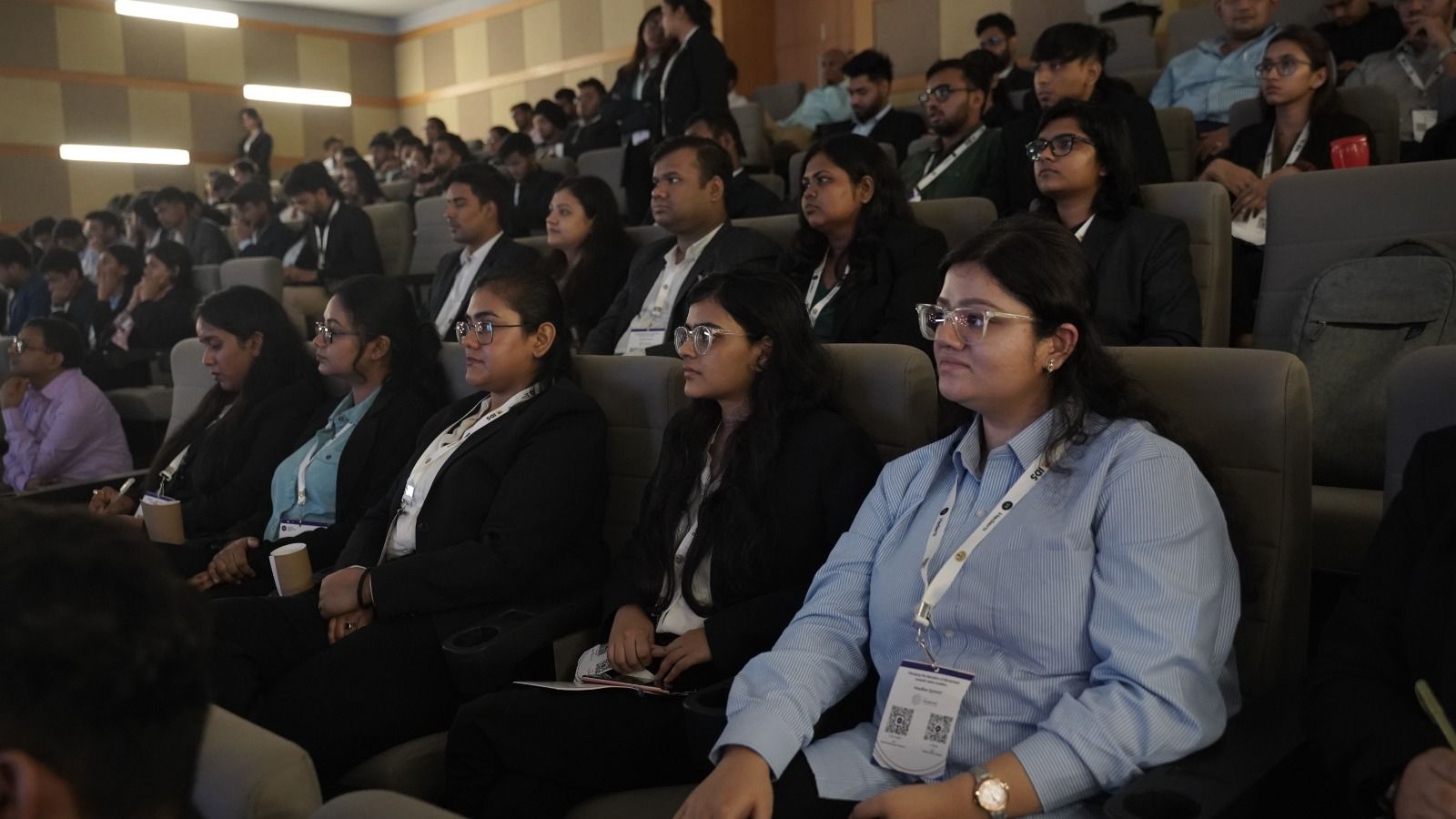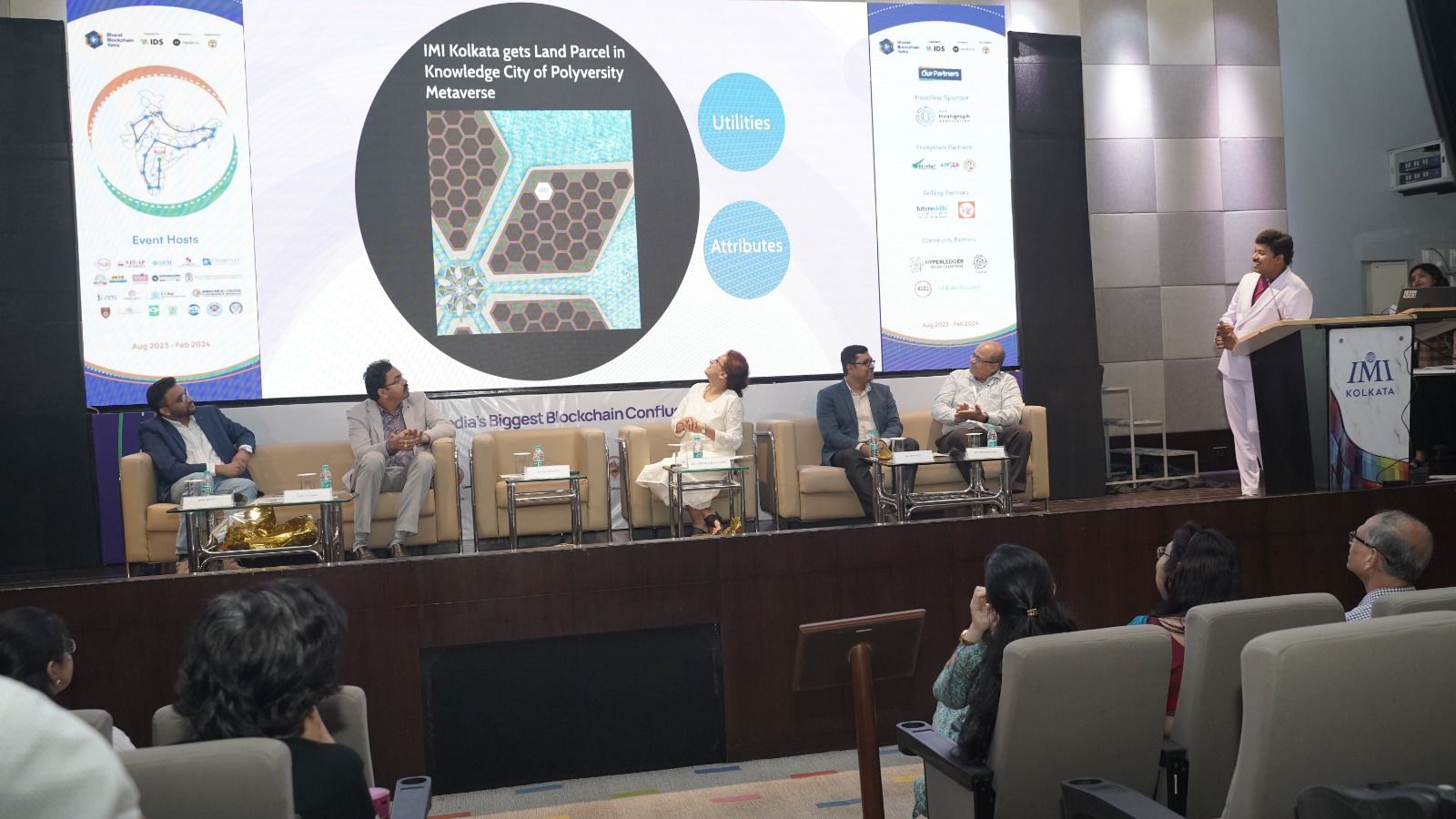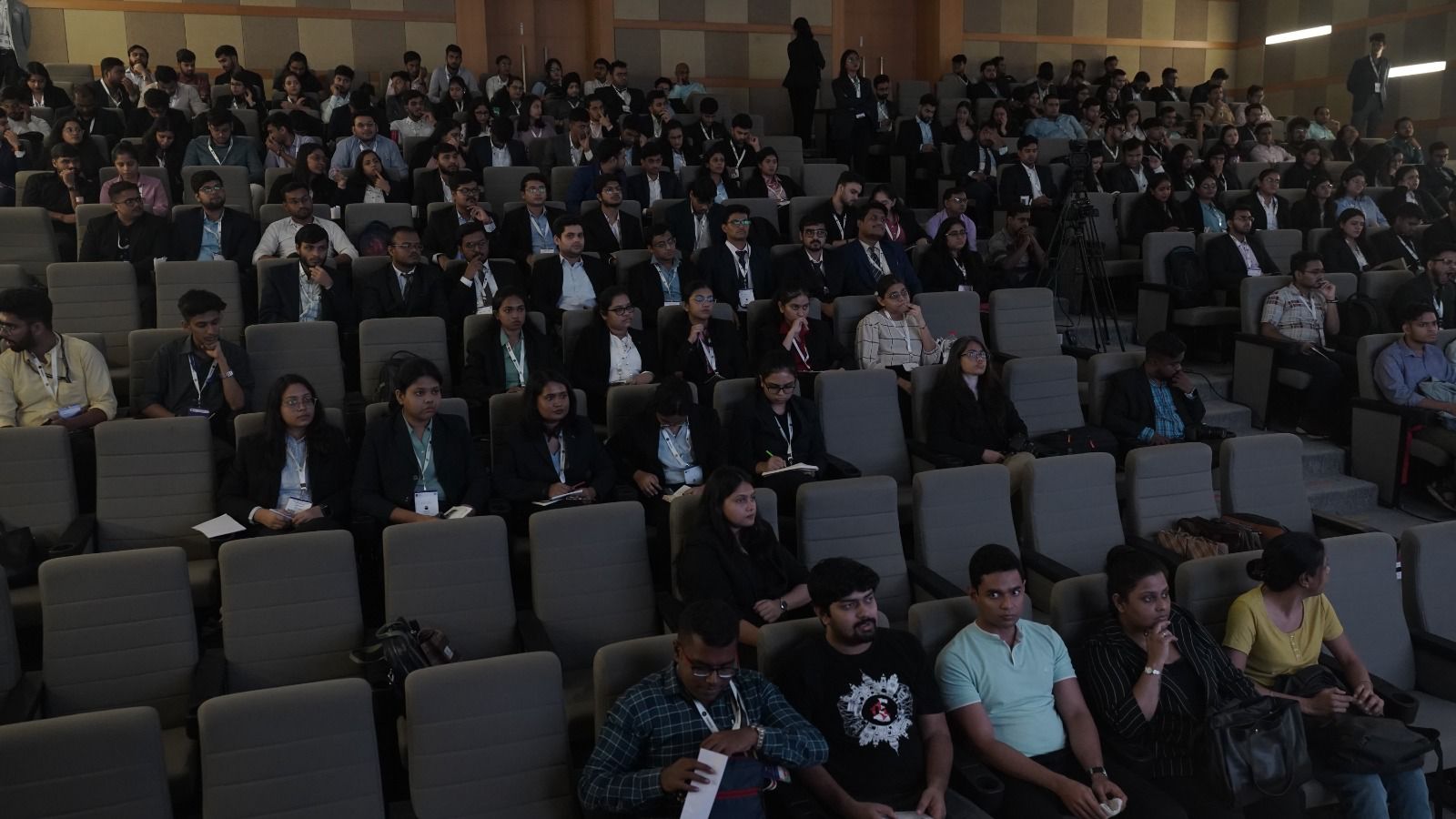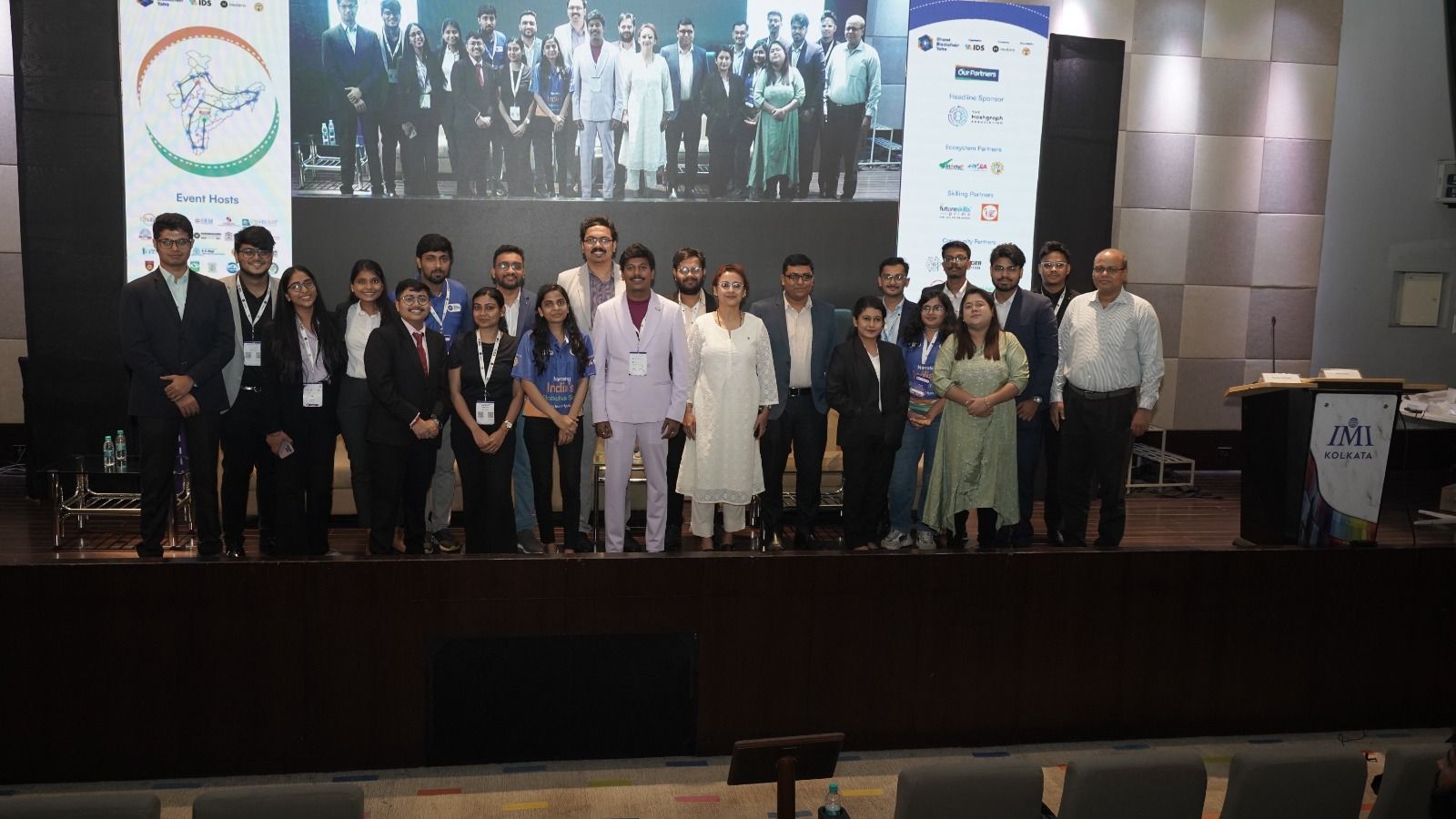 🌟 We are happy to share the resounding success of our third event of Bharat Blockchain Yatra organised by Information Data Systems (IDS), powered by Hedera and supported by AICTE, held on August 18th, 2023, at the prestigious International Management Institute, Kolkata (IMI-K). The event was a dynamic convergence of blockchain enablers, leaders, and practitioners with 250+ participants, all coming together from West Bengal.
Here are the key details that made this event truly remarkable:
1. The event started with the inaugural address of Director at International Management Institute, Kolkata, Dr. Mohua Banerjee.
2. Post inaugural address, BBN-IMI Blockchain Chapter launched a newsletter focussed on Blockchain.
3. Sunil Subrahmanyam Yadavalli, gave a quick brief on IDS and IMI-K Partnerships.
4. Voruganti Aravind gave an inaugural presentation on Unveiling the Real Potential: Blockchain's Journey fromHype to Value Creation
5. Anju De Alwis kickstarted an expert talk by sharing insights on Exploring Blockchain Case Studies and the Significance of Governance: Noteworthy in Government Interest like UAE and Australia.
6. Neha Roy, gave a presentation on NFTs and Digital Ownership: Redefining Impact, Empowering Social Change.
7. Followed by few Expert talks, Voruganti Aravind unveiled the allocation of Land Parcel for IMI K at Polyversity Metaverse.
8. A power-packed Panel discussion which was moderated by Sunil Subrahmanyam Yadavalli and the panelists were Neha Roy, Angsuman Chakraborty, Anshu Jalan, and Rittik Das 🇮🇳 on the topic of What's brewing in Web 3 ecosystem of West Bengal for the world.
9. Post panel discussion, a fireside chat with Santosh Padhi on Navigating Opportunities and Challenges in India's Crypto Exchange Landscape.
10. Angsuman Chakraborty gave an insightful expert talk on Elevating Efficiency, Automation, Security, and Transparency: Leveraging Blockchain for Industry 4.0 Enhancement.
11. Rittik Das 🇮🇳 gave a presentation on Blockchain Entrepreneurship: Unlocking Web3's Potential for Business Innovation
12. Post the expert talk, there was a Project showcase – Plenty Wallet and Plenty Exchange by Anshu Jalan
13. With series to the expert talk and panel discussion, the participants got a chance to attend Blockchain Primer and Workshops along with Blockchain Business Model Canvas by Dayal Mukati and Voruganti Aravind
Special thanks to The Hashgraph Association, our Headline Sponsor and supporter of BBY, AICTE.
We also extend our gratitude to our skilling partners FutureSkills Prime and Telecom Sector Skill Council (TSSC). Our thanks to Ecosystem Partners Hyderabad Software Enterprises Association and The Federation of Telangana Chambers of Commerce and Industry Andhra Pradesh Innovation Society. A shoutout to our Community Partners Hyperledger India Chapter Web3Assam™️ IRL_amigo Hyderabad DAO Blockchained India