IoT
Internet of Things
By delivering innovative IoT-powered solutions, IDS enables enterprises to translate business needs into competitive differentiators. We provide comprehensive IoT services to our clients, from integrating the proper sensors and obtaining creative insights.
Contact us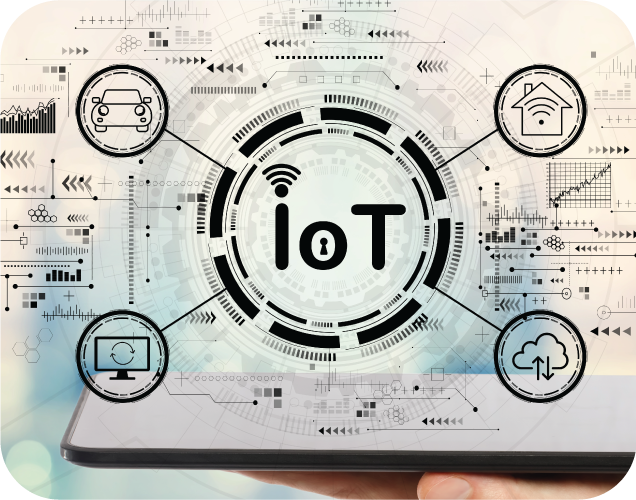 Our Expertise
We appreciate your trust greatly. Our clients choose us and our services because they know we are the best.
Accurate Productization
Creation of next generation connected devices
Identify the right partner for IoT platform
Combine data with existing enterprise systems
Operationalization
On-board groups and users
On-board devices
Create operations center
Proof of Concept
Connect and scale with efficiency
Analyze and Act on new data
Integrate and transform business processes
Why Choose Us?
Our end-to-end IoT solutions connect assets, operations/logistics, and services to enable smart industries, smart living, and smart organisations to create connected experiences.
While we have knowledge in all stages of IoT adoption and can provide you with a seamless single vendor experience to maximise efficiencies, we primarily focus on the categories listed.
Manufacturing, energy, and utilities are examples of smart industries. Wearables, healthcare, and security are all examples of smart living. Smart Homes, Buildings, and Offices, as well as Retail, are examples of smart enterprises.