Blockchain
True Avatar – An Indic version NFT Marketplace
True Avatar is our NFT marketplace with a confluence of Indian mythological gods. Our NFT project has best-in-class features and technical capabilities of speed, scalability and security for users to issue and manage and sell their unique art.
Contact us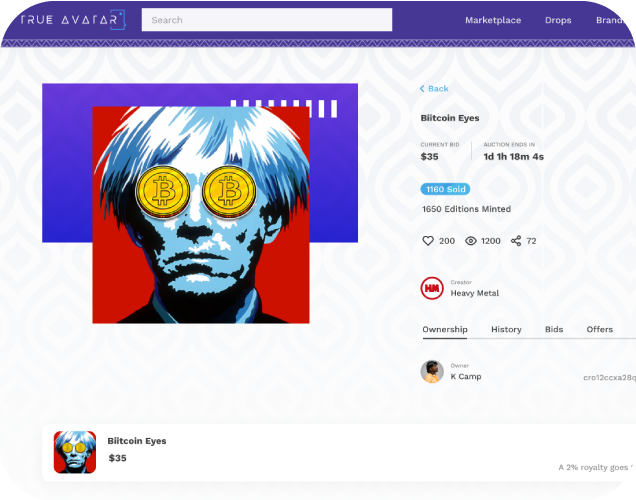 What We Offer
Accelerate time to manage, process and obtain insights and intelligence from your data sources.
Decentralized Marketplace
Eliminate middlemen
Earn Resale Royalties
Native marketplace token
Secure Transactions
Built on Polygon
Safe storage on wallet
Transparent records on blockchain
Platform for creators
Extensive Customer Base
Stable and reliable build
Create and Feature Collections !
Why Choose Us?
Security that is best in class: We've gone to great lengths to ensure TrueAvatar is India's most secure exchange. To provide a highly secure trading platform, we're investing in frequent security examinations.
Lightning Speed Transactions : True Avatar can handle Millions of transactions. Our system infrastructure can scale up in a few seconds to match surging demand.
Design that is both simple and efficient : Trading on the TrueAvatar platform is a lightning-fast experience that you'll adore ! We've built technology that millions of people use, and that knowledge has aided us in creating this tremendous exchange.