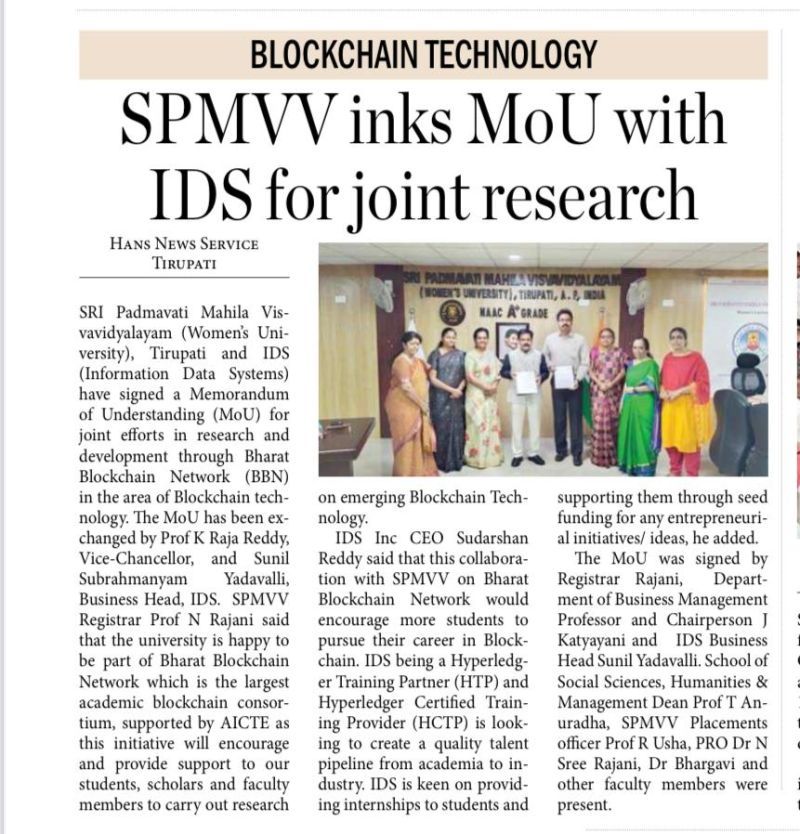 We are glad to collaborate with SPMVV Sri Padmavati Mahila Visvavidyalayam (Women's University), Tirupati to contribute to Bharat Blockchain Network and to explore the potential of Blockchain technology through joint R&D activities.
This collaboration marks a significant step and we are confident that our association will pave the way for a future where Blockchain technology will transform the way we learn and teach.
We invite our academic partners to follow our progress and join us on this journey as we explore endless possibilities of Blockchain in education. Thank you Chandrasekhar Buddha sir and AICTE for your continued support in BBN.