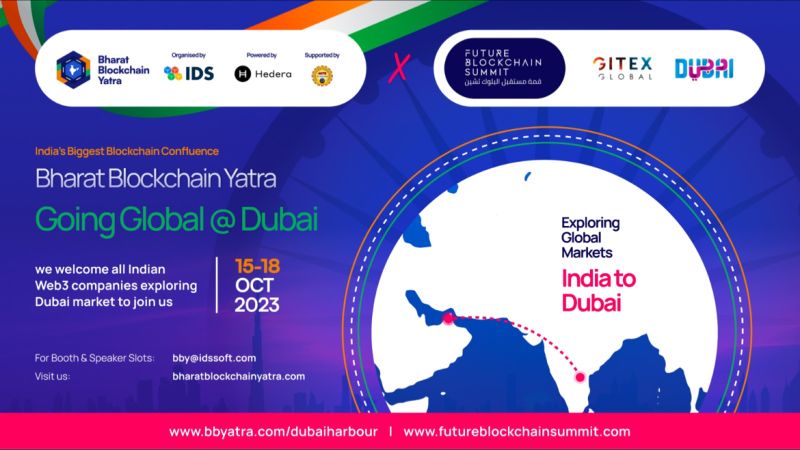 We are thrilled to announce that as part of the Bharat Blockchain Yatra (BBY) powered by Hedera and supported by AICTE, we're taking Indian web3 innovation to the global stage at the Future Blockchain Summit, GITEX Dubai! Information Data Systems (IDS) as part of Bharat Blockchain Yatra will hosting an Exclusive Bespoke session/sideline event on the MainStage of Future Blockchain Summit GITEX GLOBAL Largest Tech & Startup Show in the World and facilitating Bharat Blockchain Pavilion to Co-exhibit along with Indian Web3 companies.
What's in it for you?
– Global Exposure: Showcase your Web3 venture to an international audience.
– Networking: Connect with industry leaders, investors, and potential partners.
– Speaker/Panel Opportunities: Share your insights and experiences on a global platform.
– Booth at Bharat Blockchain Pavilion: Highlight your company in a dedicated Indian showcase for 4 days from Oct 15 to 18th.
If your Web3 company is ready to explore international markets especially Dubai, seize this opportunity! Contact us now to participate and make your mark at GITEX Dubai. Let's shine the spotlight on India's blockchain prowess.
Together, we'll script the future of blockchain and Web3 technology. 🚀