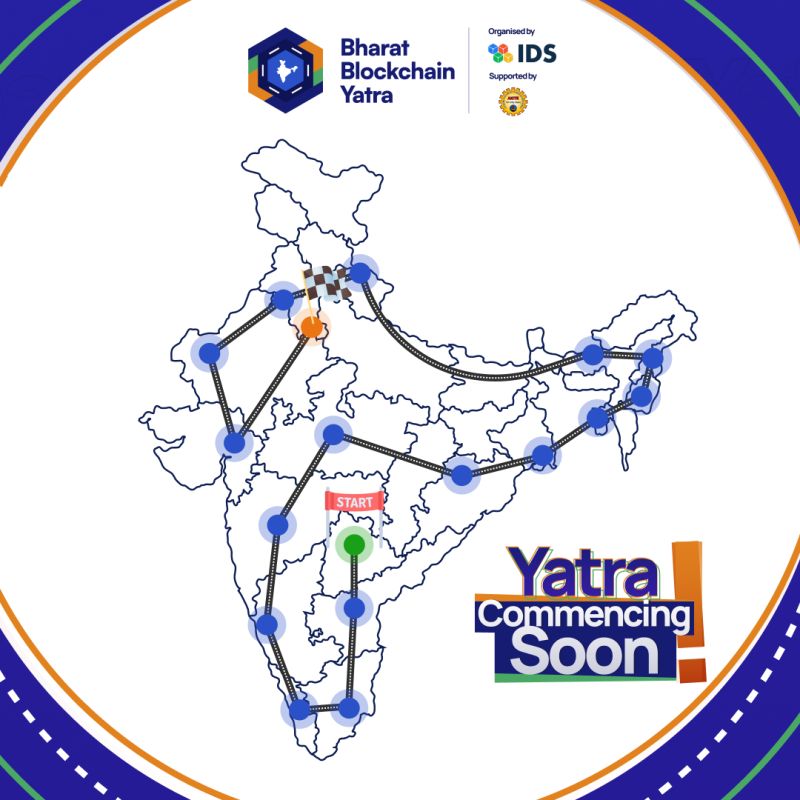 We are elated to announce the incredible journey route of Bharat Blockchain Yatra, as we set out to uncover India's Blockchain Story and bring the Bharat Blockchain Ecosystem together. This unprecedented tour will traverse across 18 states as India's largest confluence of events including Summits | Bootcamps & Hackathons | Round table discussions | Business Pitches & Launchpad | Awards.
With a steadfast commitment to shifting the narrative of blockchain from hype to value creation. The journey will kickoff in August 2023 and goes on till February 2024.
Join us on this extraordinary adventure as we embark on a nationwide quest to explore India's Blockchain Story. Stay tuned for more updates and be part of the movement that turns blockchain's potential into reality.