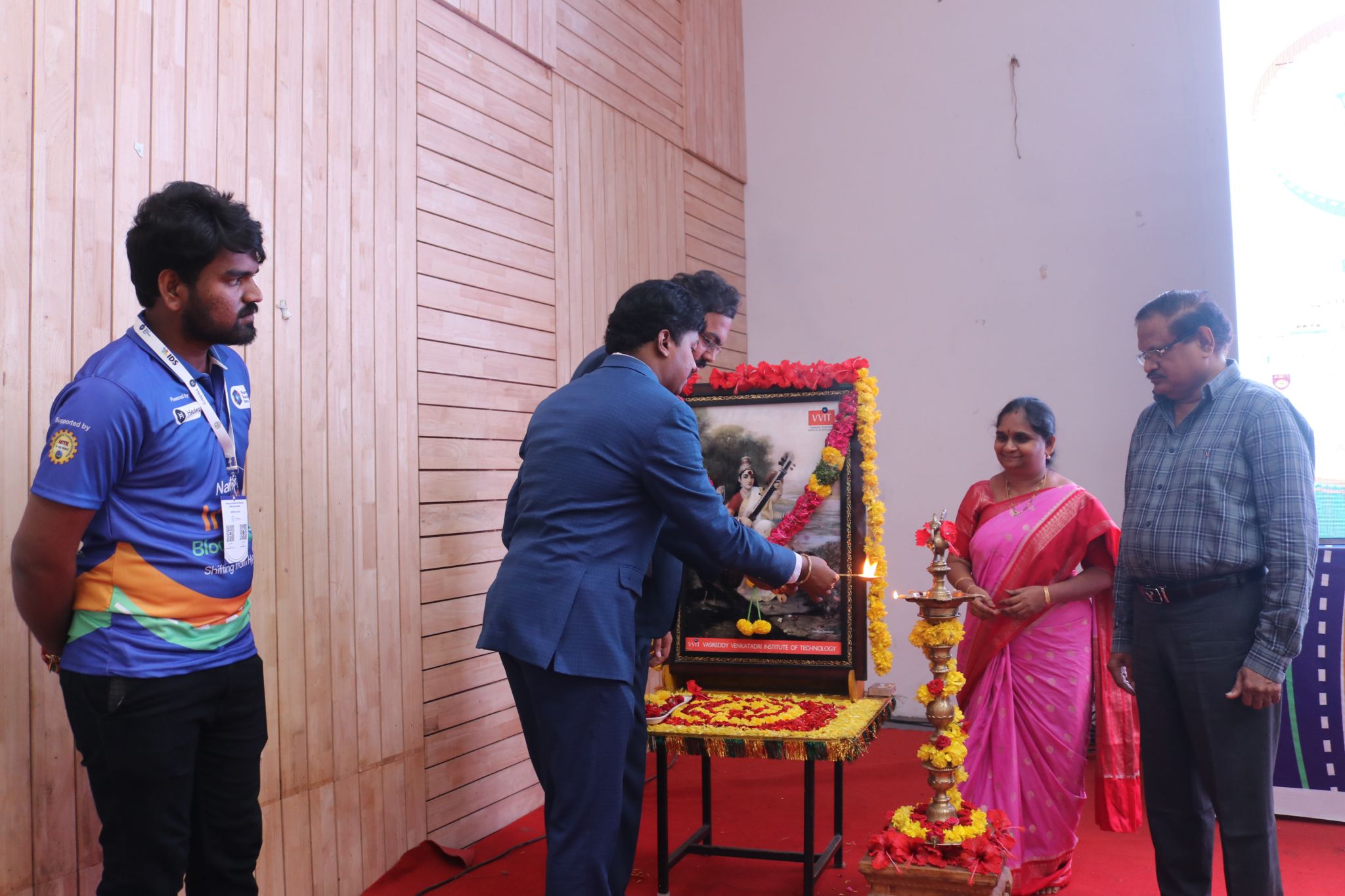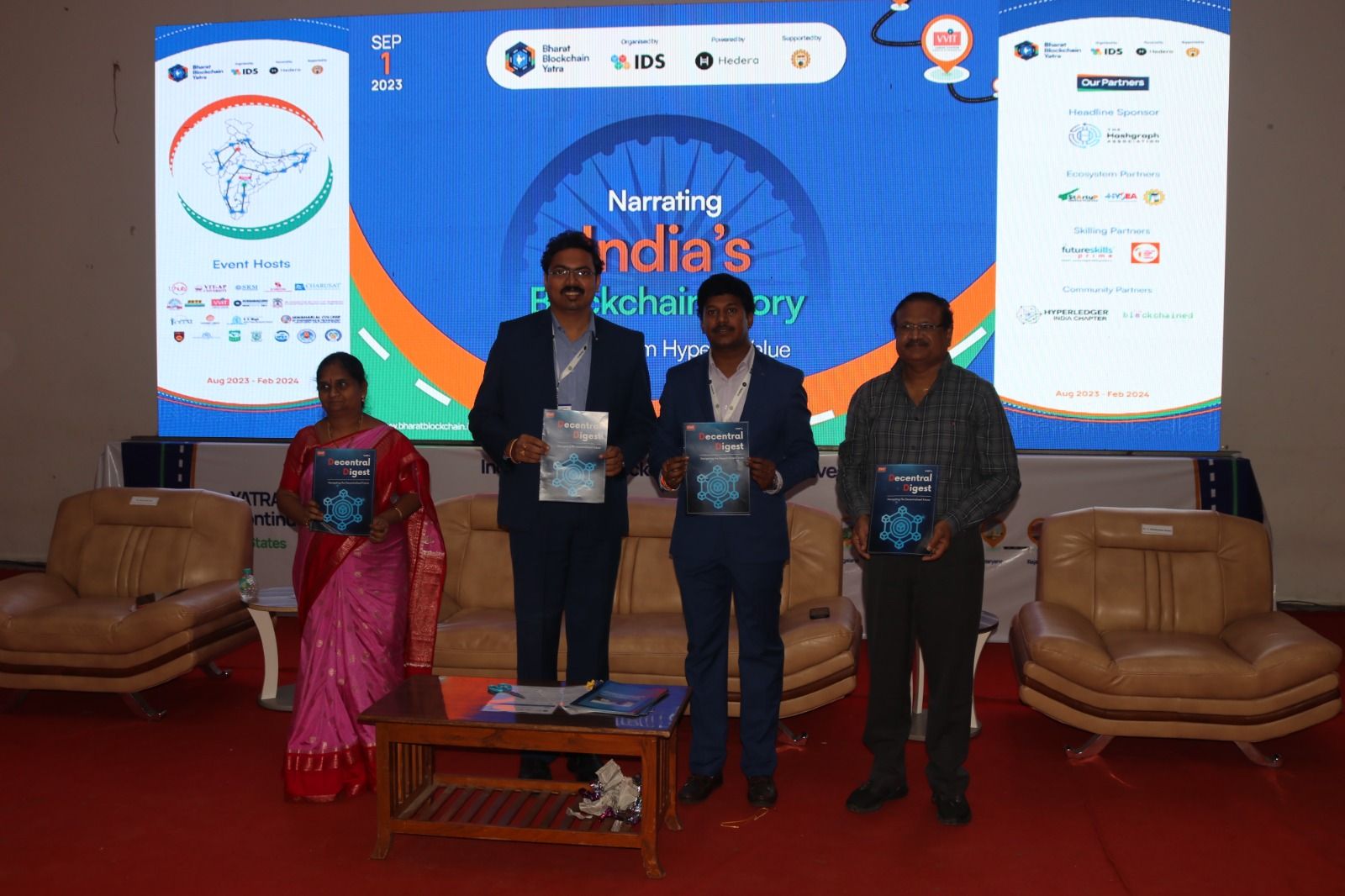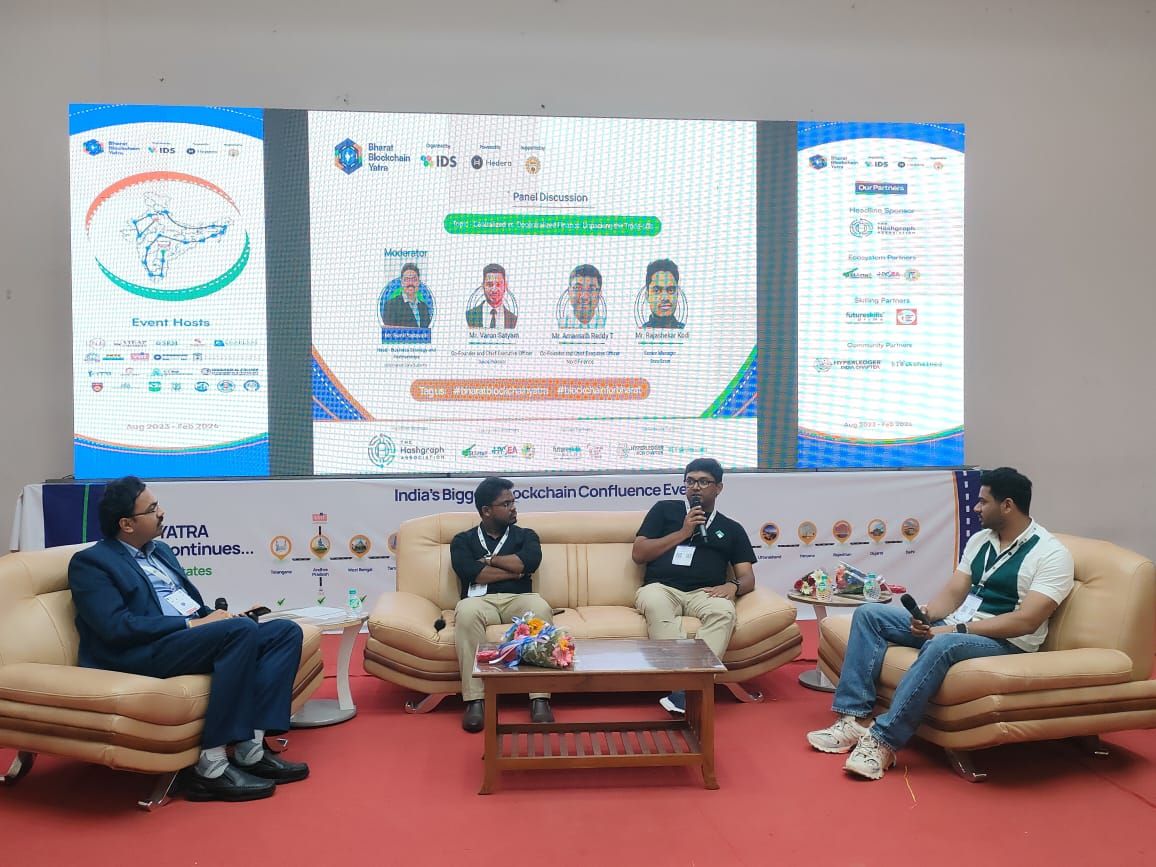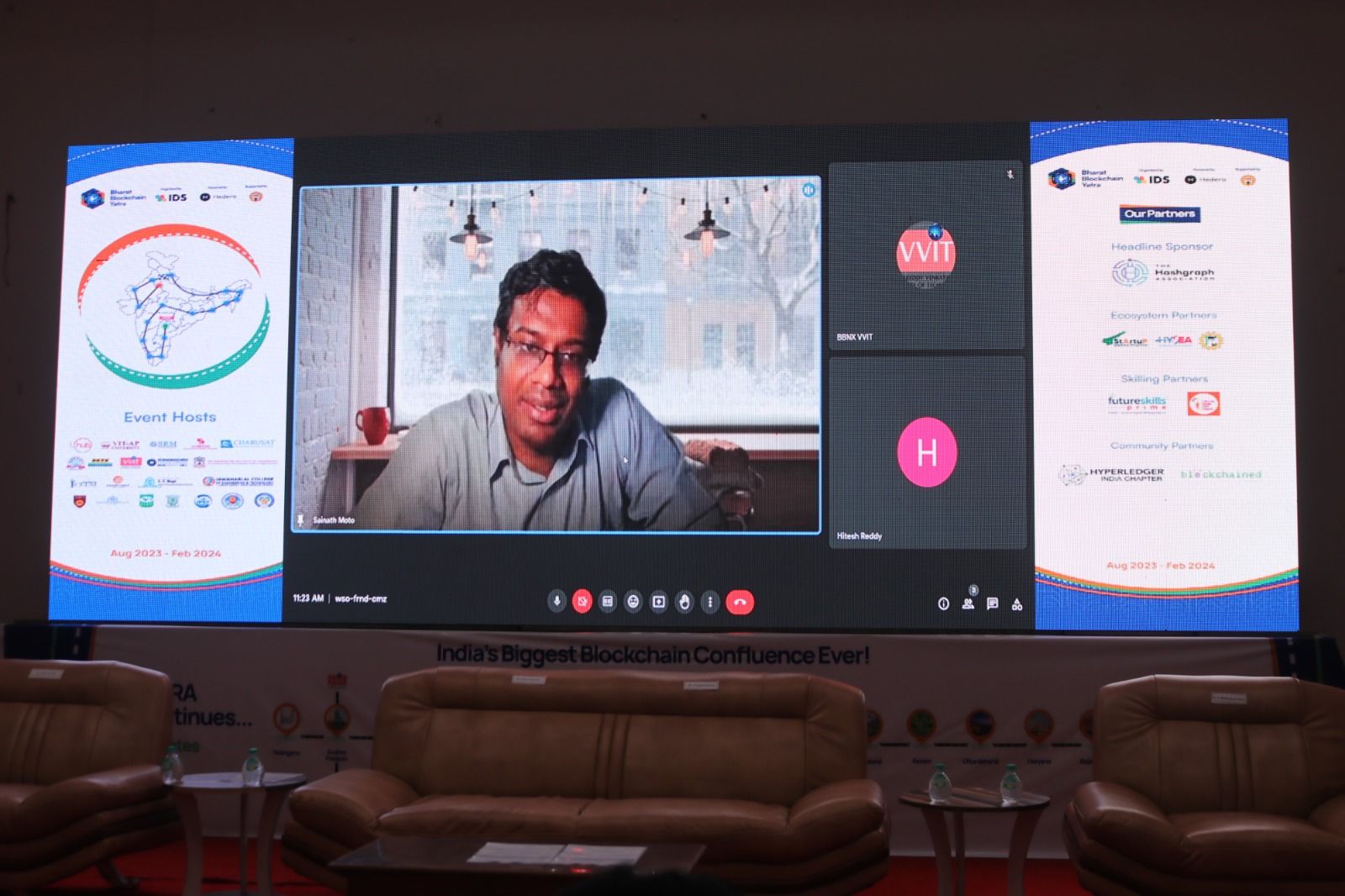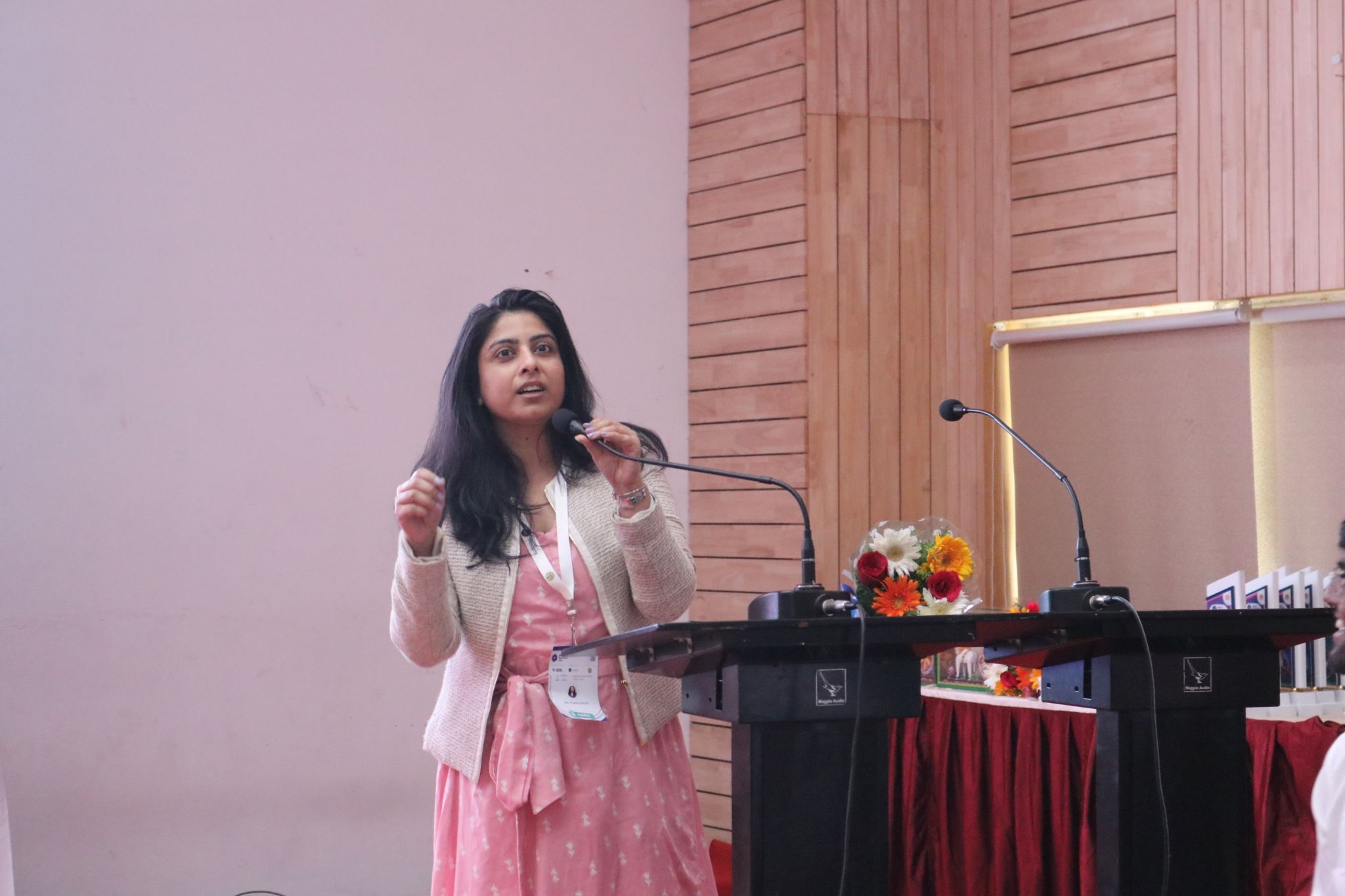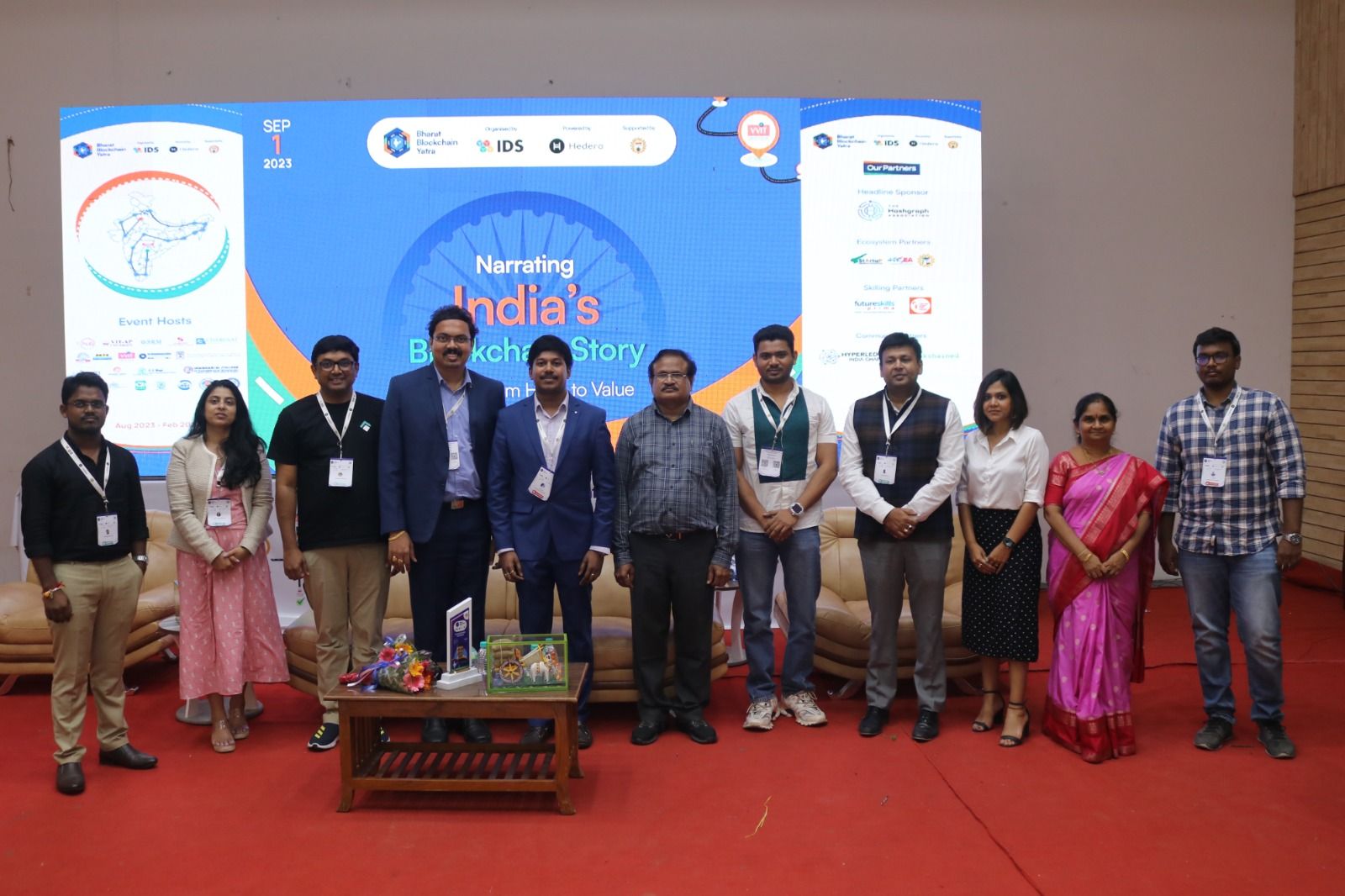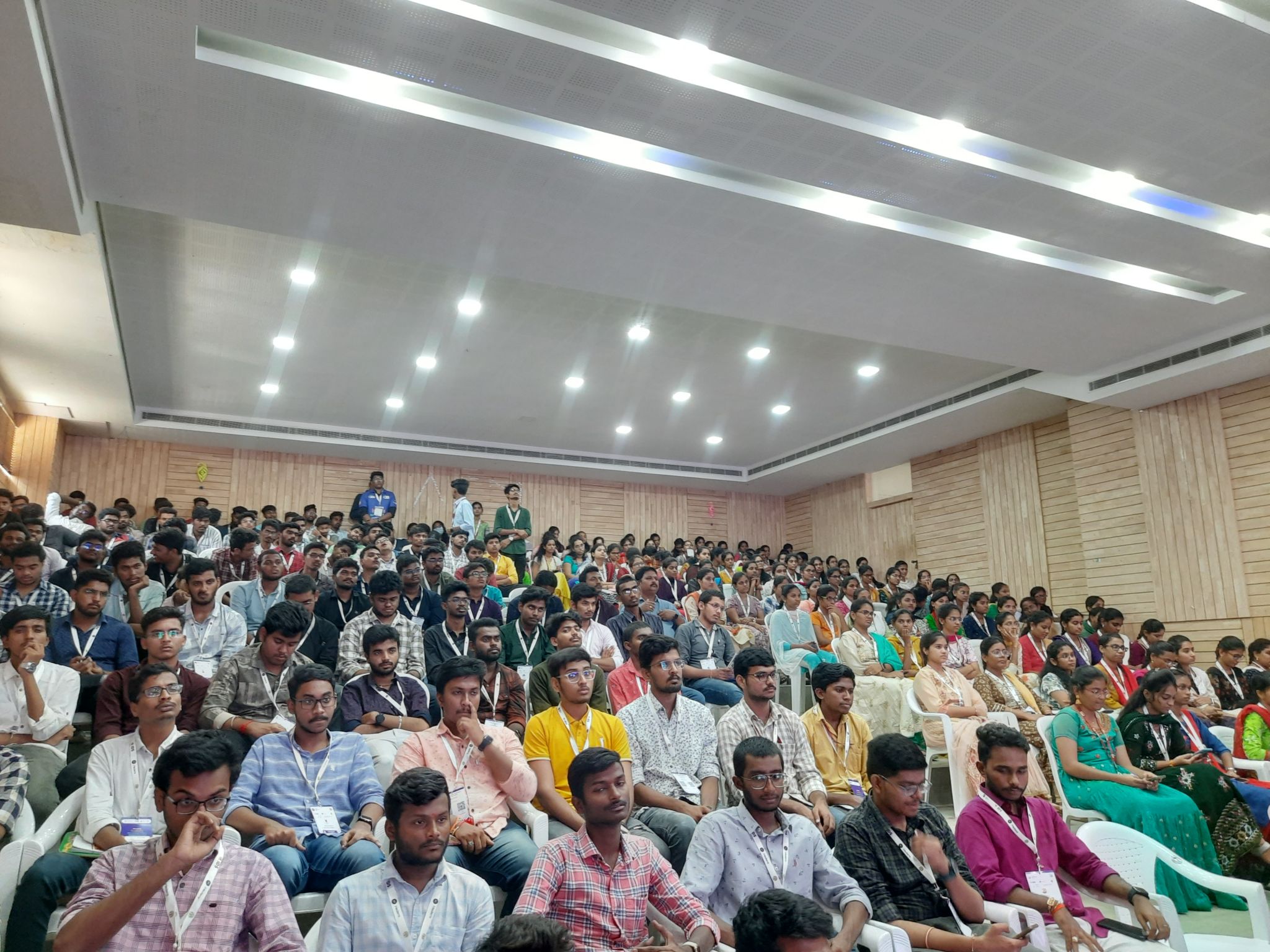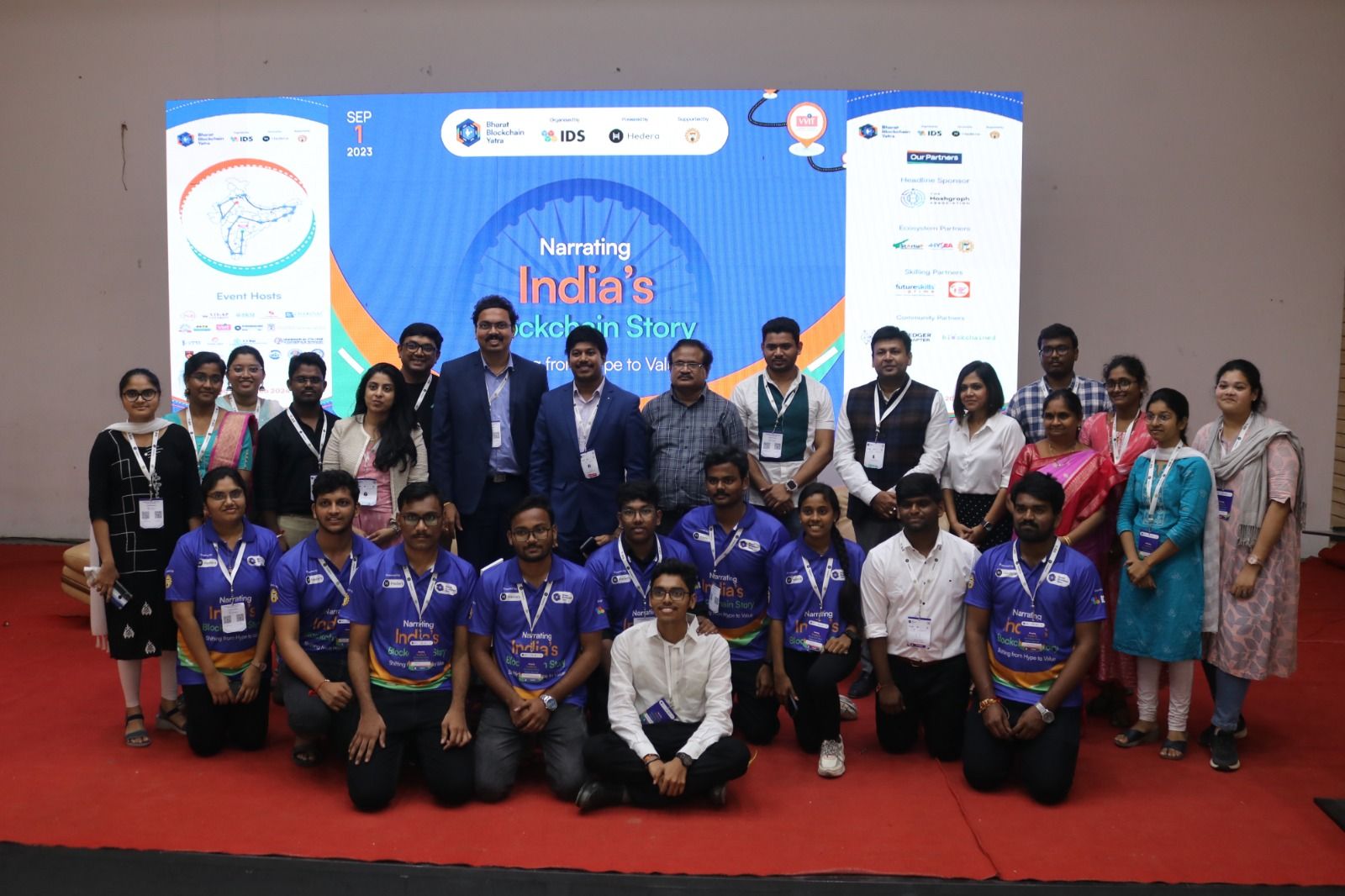 🌟 We are happy to share the resounding success of our fourth event of Bharat Blockchain Yatra organised by Information Data Systems (IDS), powered by Hedera and supported by AICTE, held on September 1st, 2023, at the prestigious Vasireddy Venkatadri Institute of Technology, Nambur (V), Pedakakani(M), PIN-522508(CC-BQ). The event was a dynamic convergence of blockchain enablers, leaders, and practitioners with 300+ participants, all coming together from Andhra Pradesh.
Here are the key highlights:
1. The event started with an inauguration address by the Principal Dr Y Mallikarjuna Reddy and by the professor Dr kalavathi Alla.
2. Followed by Sunil Subrahmanyam Yadavalli, Head of Business Strategy and Partnerships at IDS shared a quick brief on partnership with VVIT and IDS.
3. Voruganti Aravind gave an inaugural presentation on Unveiling the Real Potential: Blockchain's Journey from Hype to Value Creation.
4. Post inaugural address, BBN-VVIT Blockchain Chapter launched a newsletter focused on Blockchain usecases in Industry.
5. Sainath Gupta, kickstarted an expert talk by sharing insights on Evolution 101: A Guide to Decentralized Finance
6. Followed by an Expert talk, Voruganti Aravind showcased model Campus of Polyversity Metaverse.
7. Priyanka Kamath gave a power packed presentation on Skill Currency for Students With Decentralized Educational Experiences.
8. Rajashekar Kodi shared his experience through the topic of Making Blockchain realistic than hype.
9. Mohit Goel (Mohitgoel.eth) gave a project showcase on Metalok : Building a new digital world block by block.
10. Post few expert talks, the extraordinary panel discussion was been moderated by Sunil Subrahmanyam Yadavalli and the panelists were Varun Satyam, Amarnath Reddy T, Rajashekar Kodi.
11. On the track 2, Priyanka Kamath conducted a workshop on Minting Skill NFT to all the participants which was very well received from the participants.
12. With series to the expert talk and panel discussion, the participants got a chance to attend on Blockchain Business Model Canvas and How Web 3 is disrupting today's business world by Voruganti Aravind .
Special thanks to The Hashgraph Association, our Headline Sponsor and supporter of BBY, AICTE.