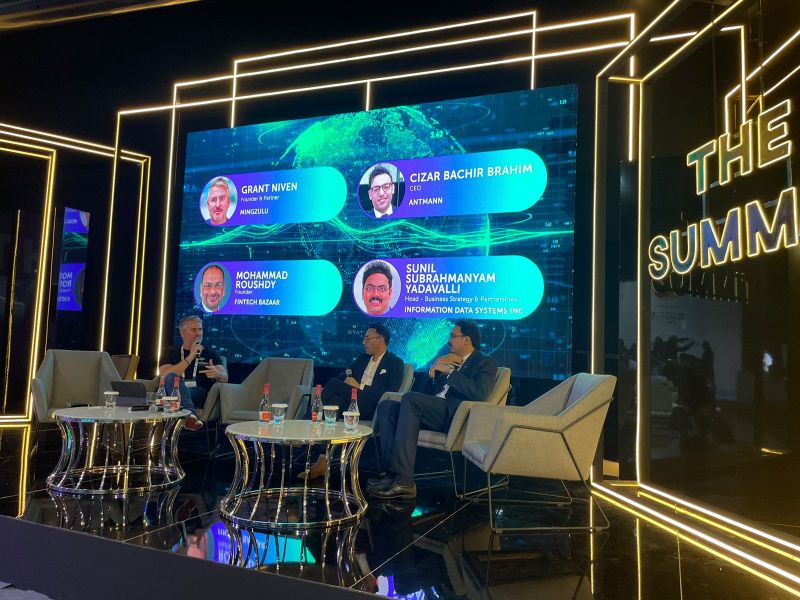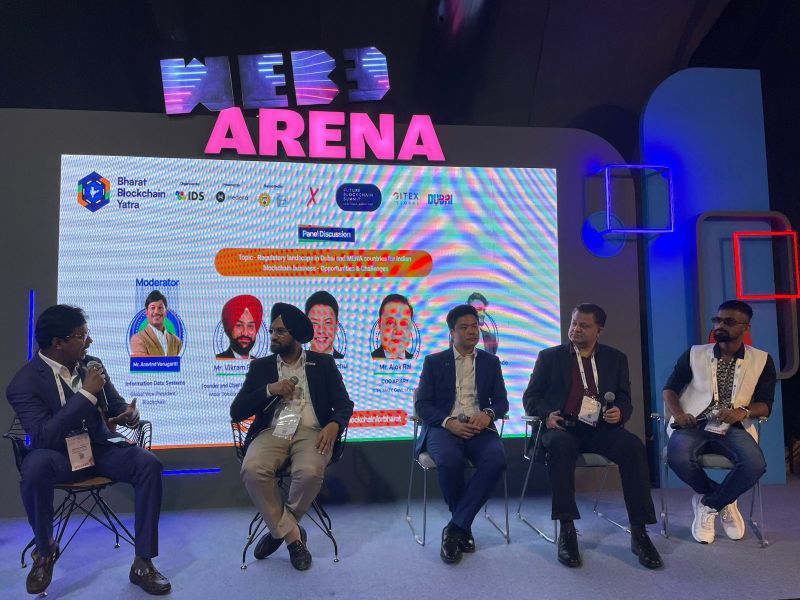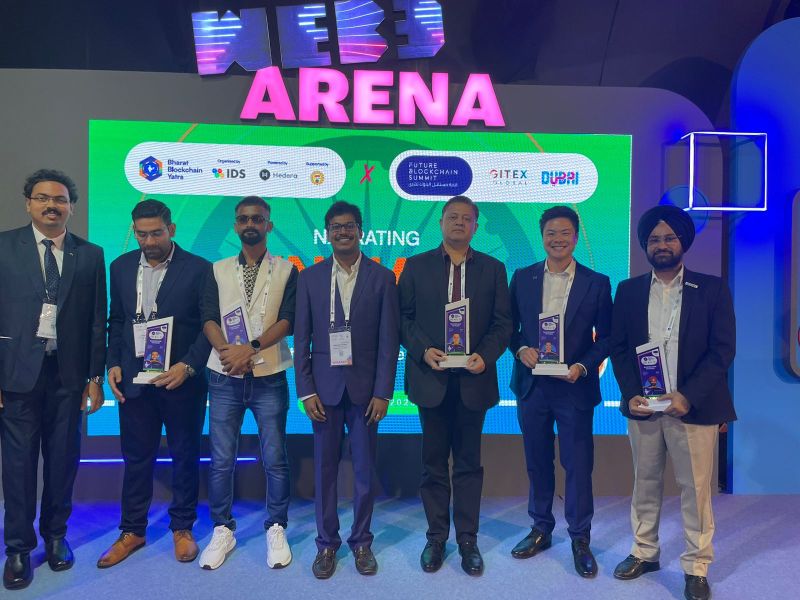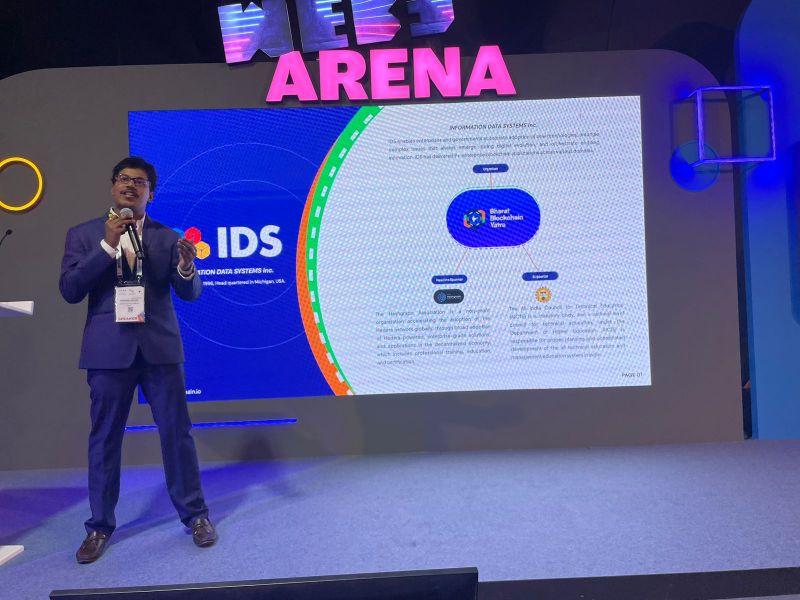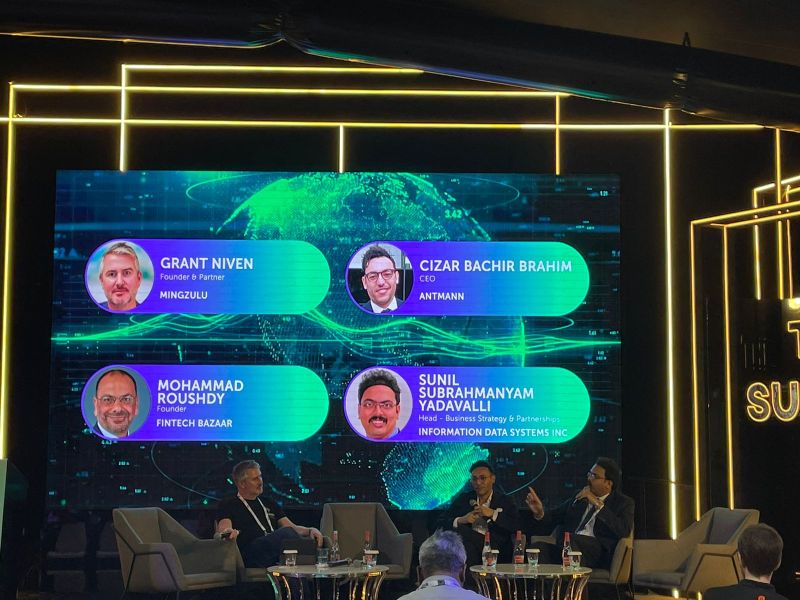 We're happy to share the successful wrap up of the 9th Milestone event of Bharat Blockchain Yatra in Dubai, a significant milestone in narrating India's Blockchain Journey on global stage.This remarkable event, part of the Future Blockchain Summit, powered by GITEX GLOBAL Largest Tech & Startup Show in the World, marked our incredible expedition in to world of Web3 and Blockchains. Organised by Information Data Systems, powered by Hedera, and supported by AICTE and APIARY BLOCKCHAIN COE showcasing India's Blockchain Story on global stage.
The event featured a panel of distinguished experts who shared profound insights on the topic, "Exploring the Web3 Frontier: Unveiling the Experiences, Opportunities, and Challenges of NFTs and Metaverse."
Moderated by Mr. Voruganti Aravind, the Convenor of Bharat Blockchain Yatra and Global Vice President of Information Data Systems, the panel included:
🌟 Alok Rai, Chief Operating Officer at APIARY STPI, MeitY Startup Hub, Govt. of India.
🌟 Jeffrey Tchui 徐家基, Head of Advisory at The Hashgraph Association.
🌟 Shriraj K., CEO at iRA Blocks Global.
🌟 Vikas Singh, Co-Founder of NFTFN (prev Bliv.club).
🌟 Vikram R Singh, Founder & CEO of Antier Solutions
This esteemed panel discussed the dynamic landscape of NFTs, the potential of the Metaverse, and the opportunities and challenges presented in the Web3 space. Their collective expertise illuminated the way forward in these exciting domains.
Following the panel discussion, Vikas Singh delivered an insightful talk titled "Solving Liquidity Challenges Around NFTs Using NFTFN" providing innovative solutions to enhance NFT liquidity. His expertise in this area opened new possibilities for the NFT market.
Additionally, Sunil Subrahmanyam Yadavalli, Head of Business and Partnership at Information Data Systems, shared his valuable insights during a panel discussion titled "Masterminds' Talk on CBDC's: Harmonising Global Regualtions for Instant Payments, Digital Currencies and CBDC's."
We extend our appreciation to all the panellists and participants for making this event a remarkable success. Stay tuned for more exciting updates as we continue to explore the boundless world of blockchain technology.