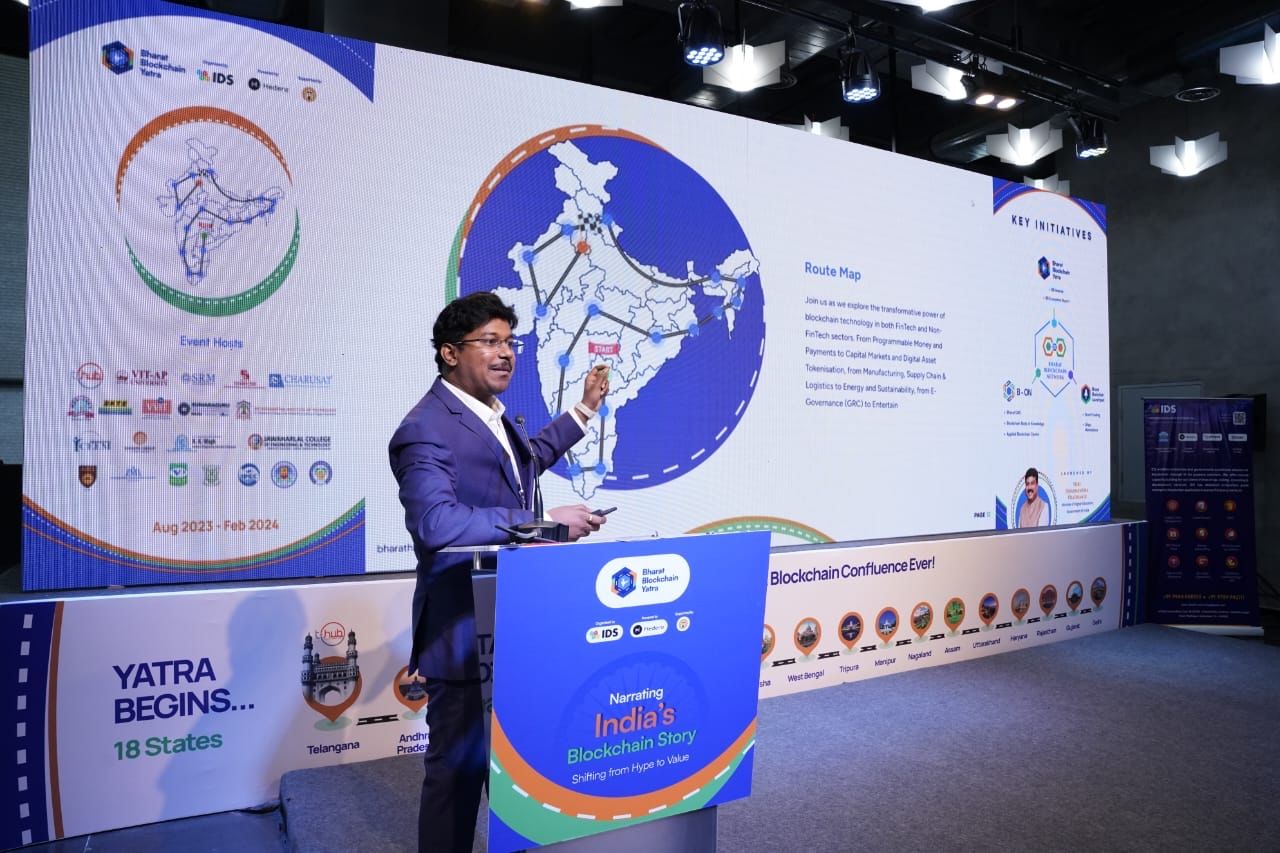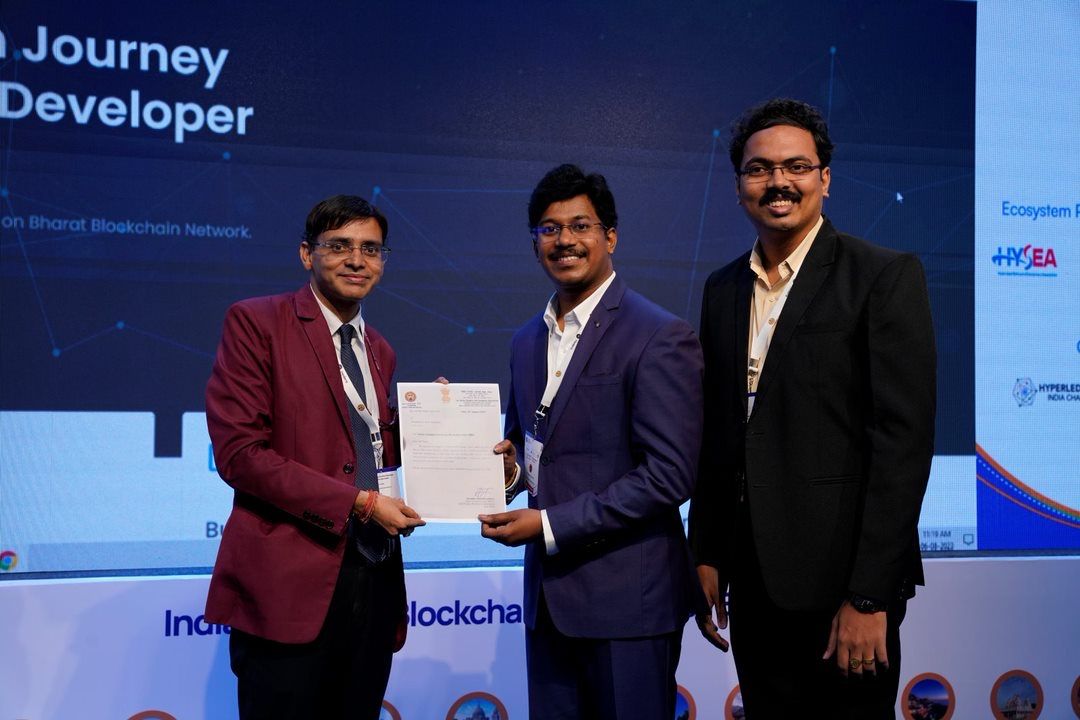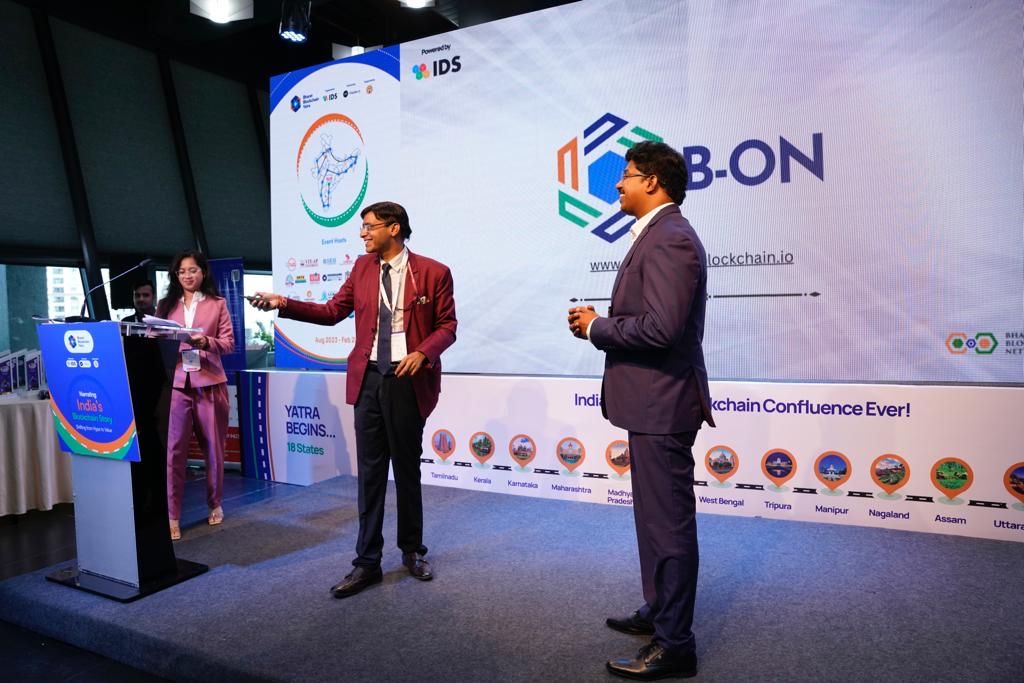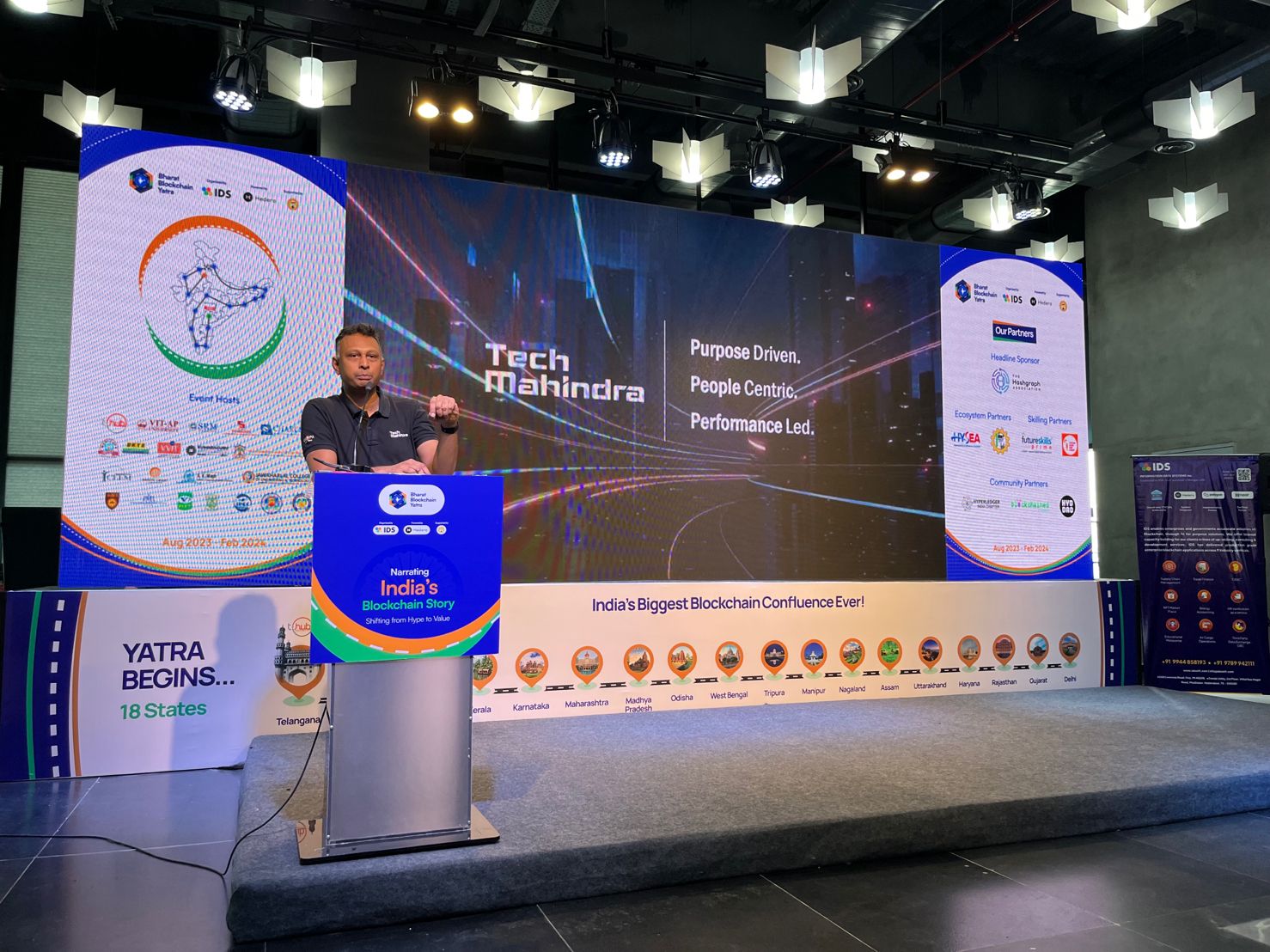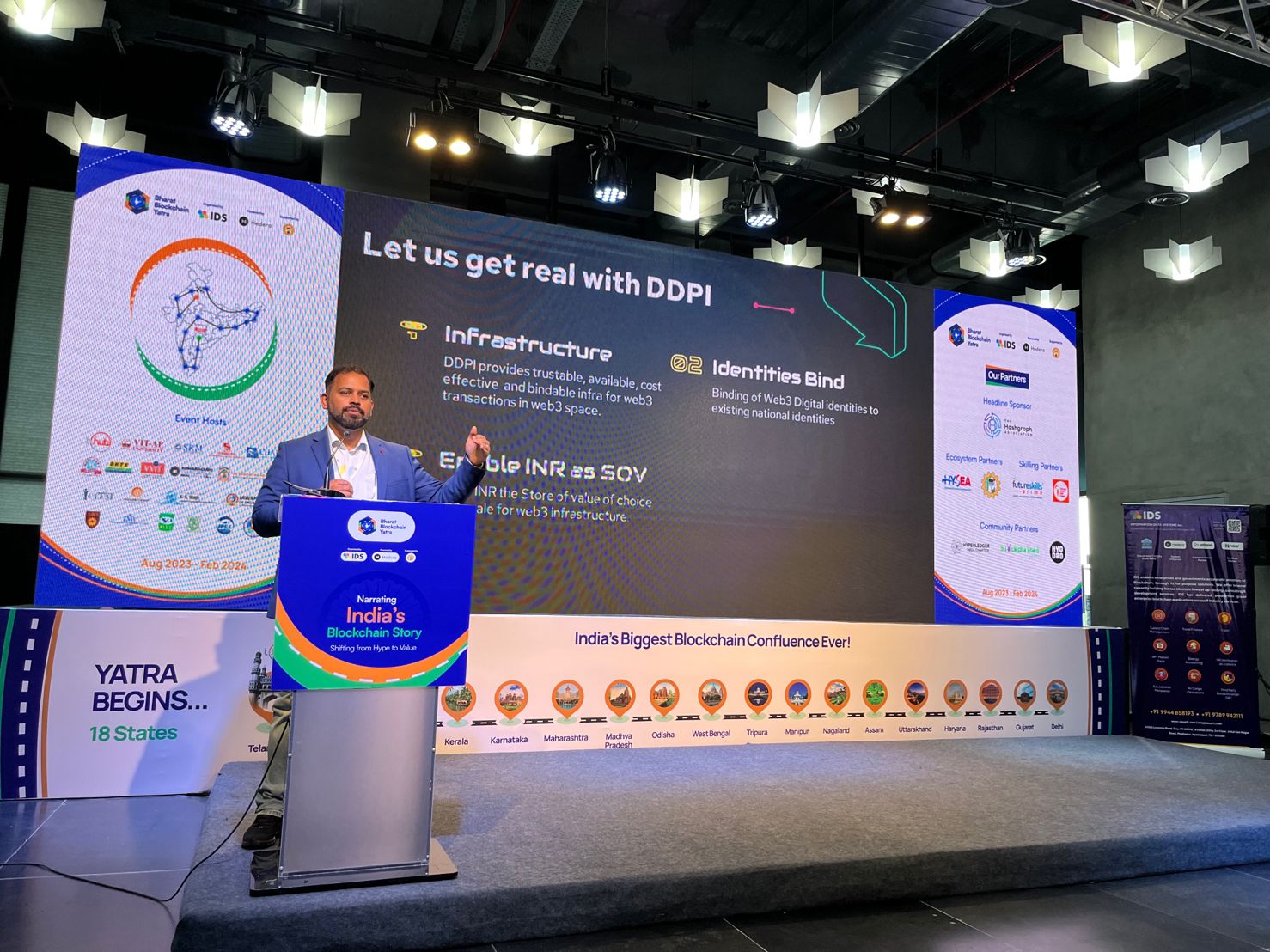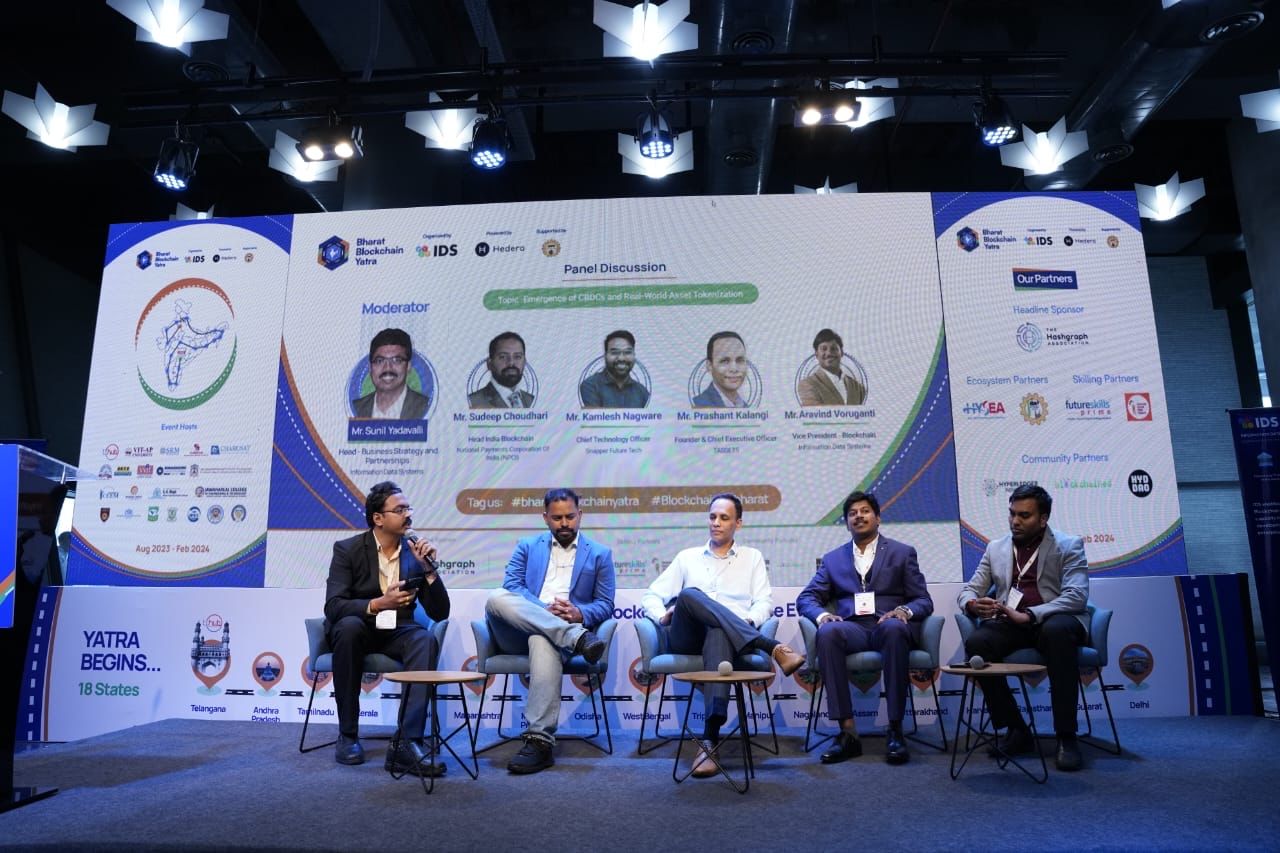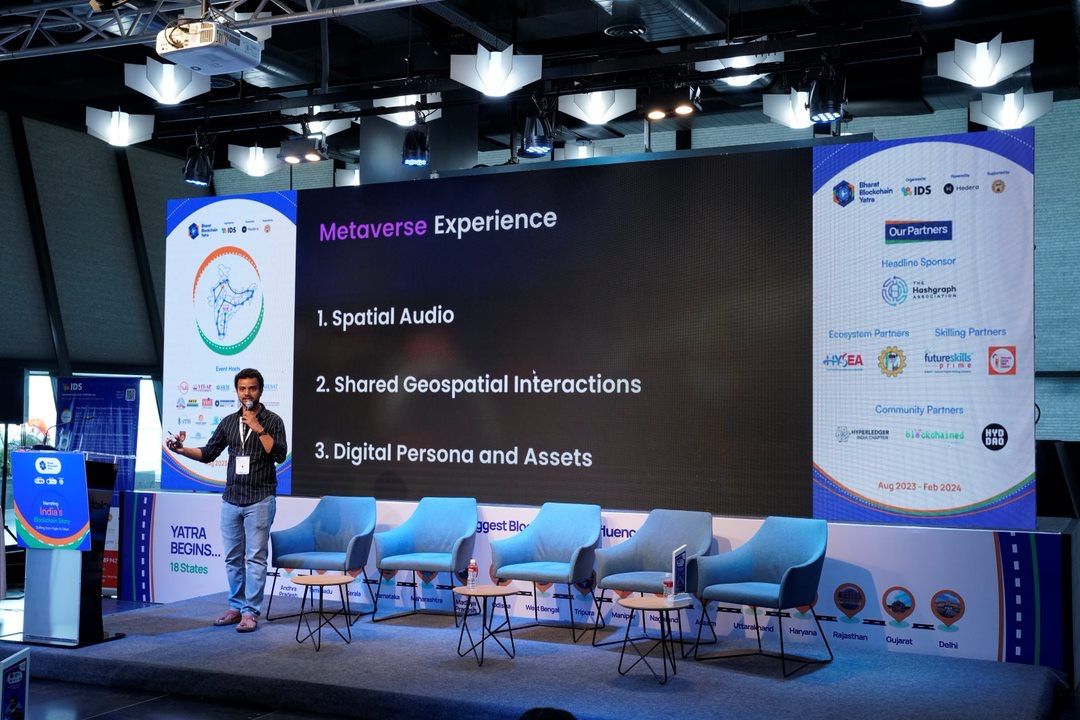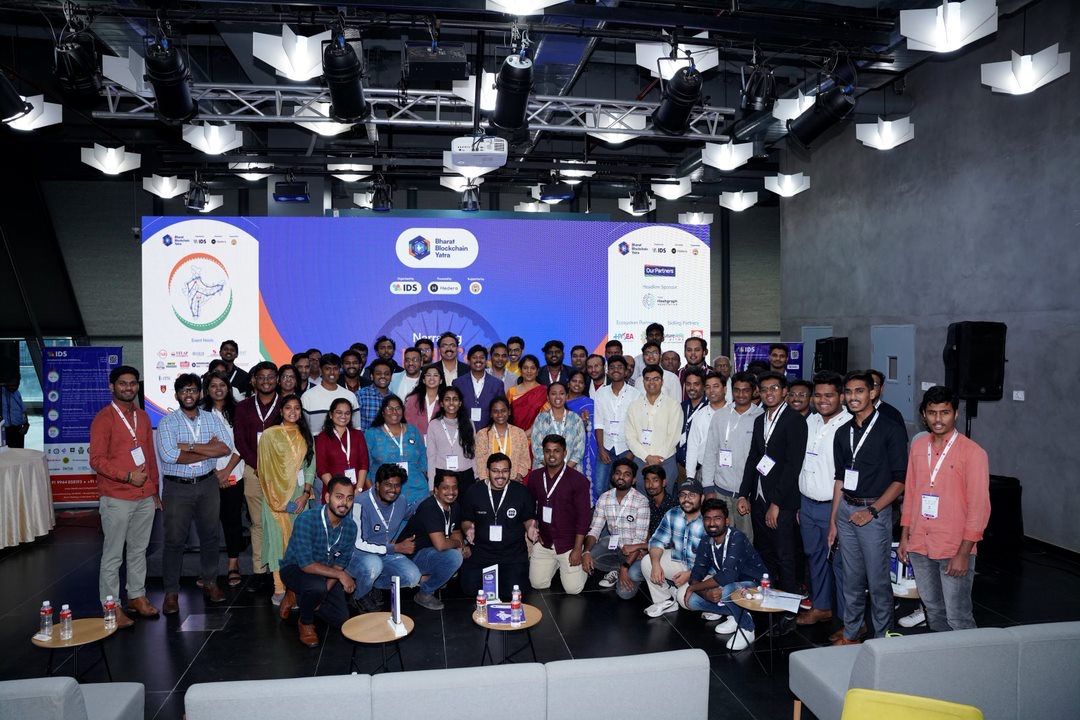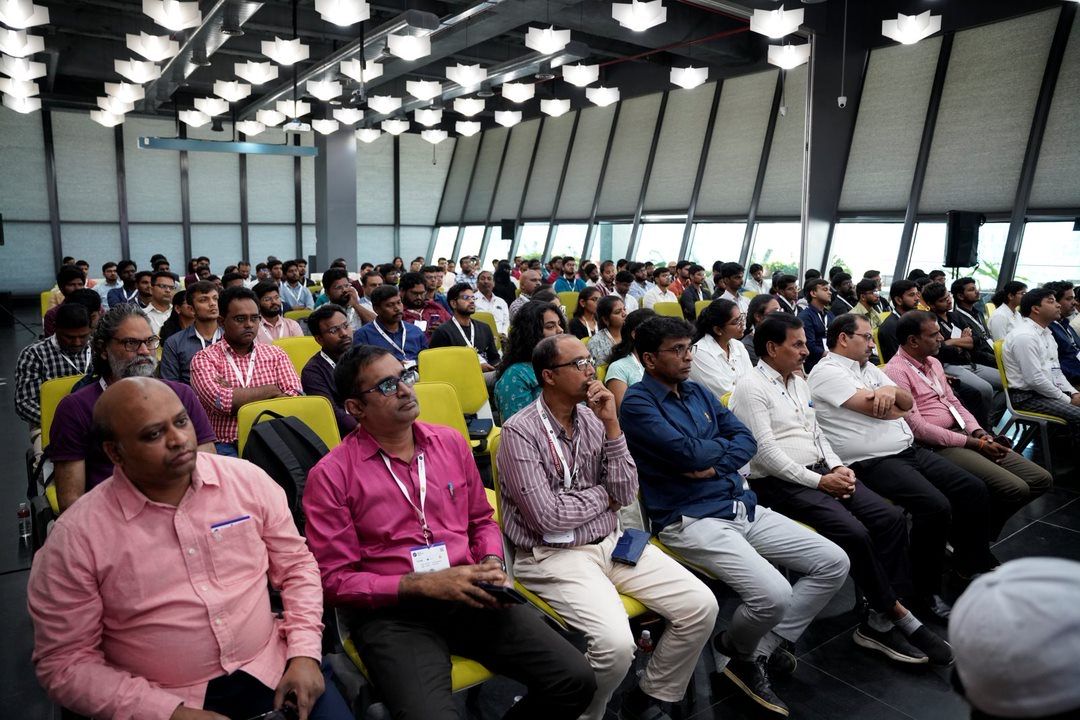 The event witnessed gathering of 330+ government representatives, industry bodies, blockchain leaders, developers, students, and thought leaders eager to explore the potential of blockchain technology and its applications.🚀
Brief highlights are
1. Inauguration of Bharat Blockchain Yatra by Sudharshan Reddy Minumula, CEO IDS and Voruganti Aravind Convenor BBY.
2. Address by Chandrasekhar Buddha CCO, AICTE followed by launch of our B-ON portal and exchange letter of support from AICTE.
3. Address by Stefan Deiss from The Hashgraph Association unveiling the "Hedera India Hackathon 2023" and Hedera's Vision for India.
4. An expert talk by Rajesh Dhuddu where he enlightened the audience on Making Blockchain relevant for the common man on the street.
5. An expert talk by Kamlesh Nagware where he spoke on Assessing the Current Landscape: The State of the Indian Blockchain Ecosystem.
6. An expert talk by Sudeep Choudhari He emphasized the Significance of Digital Distributed Public Infrastructure in the Era of Web 3.0.
7. An insightful panel discussion on Emergence of CBDCs and Real-World Asset Tokenization Prasanth Kalangi
8. Another interesting panel discussion on Blockchaining Entertainment moderated by Pallav Bajjuri (bajjuri6.nft) where the panellists Prashanth Swaminathan and Kishore Kedari have shared their thoughts on How Web3 and Metaverse Can Turn Entertainment on Its Head
9. A Wonderful product showcase and demonstration of "Ahaverse" by Pallav Bajjuri (bajjuri6.nft)
10. A fireside chat by Sunil Subrahmanyam Yadavalli with Sairam Vedam where Mr. Sairam shared his thoughts on Harnessing Blockchain for Environmental, Social, and Governance Initiatives. We thank you sir for welcoming IDS to project Drona.
11. Another interesting product showcase and demonstration by Pavan Adipuram Showcasing Tchits and emphasizing Blockchain's Role in Government Solutions.
12. Presentation by Usha Kiranmai Government of Telangana's Approach in Blockchain Skill Development and Research in Higher Education.
13. A Bootcamp by Dayal Mukati where he shared tips for budding engineers looking to kickstart their career in Blockchain Technology. He also showcased demo of B ON and Hedera Bootcamp.
Special acknowledgment to The Hashgraph Association our Headline sponsor,We extend our thanks to Skilling Partners FutureSkills Prime and Telecom Sector Skill Council (TSSC), and our Community partners Hyperledger India Chapter, Blockchained India and Hyderabad DAO Also, a big shoutout to our Ecosystem Partners Hyderabad Software Enterprises Association and The Federation of Telangana Chambers of Commerce and Industry for fostering a thriving blockchain ecosystem in India.